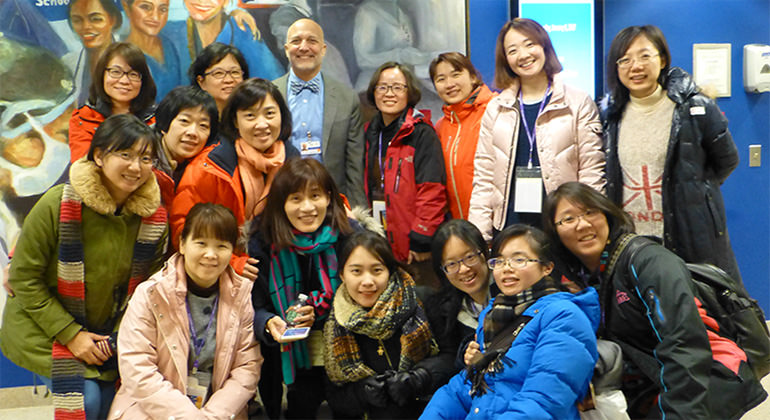 The Phillips School of Nursing (PSON) is committed to offering its nursing students and faculty the opportunity to understand health from a global perspective. Today's multicultural world demands that health care providers be prepared to deliver care to diverse patient populations.
Real-world experiences in the classroom, at domestic clinical sites, and with our international partners help us to educate tomorrow's nurses in global health. Students who participate in the program are paired with faculty mentors, who bring a range of experience and resources to their roles.
Currently, PSON is partnering with:
The National Taipei University of Nursing and Health Sciences in Taipei, Taiwan
The Taiwan Nurse Practitioners Association
The Dayeh University, Republic of China
Colombia Adventist University, Medellin, Colombia
Centre de Formation Pour Les Secteurs Infirmier, Brussels, Belgium
Bharathi Vidyapeeth University, Pune, India
The University of Malaya, Kuala Lumpur, Malaysia
The global health care program at PSON emphasizes cultural and social sensitivity and self-awareness and strives to instill in its graduates a sense of responsibility to become engaged community residents and advocate for human rights.