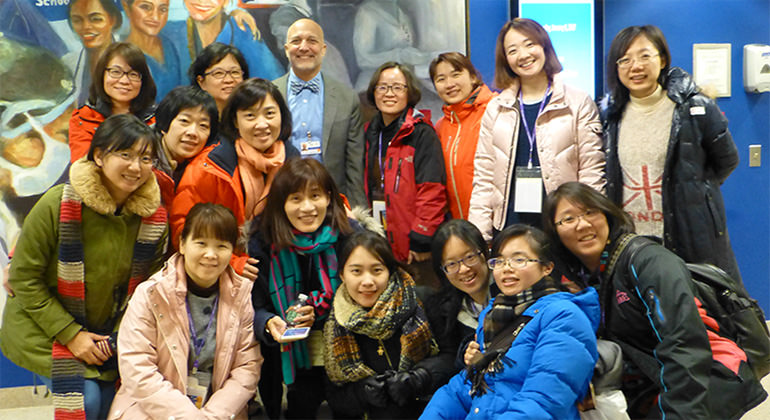 International Exchange Programs
Phillips School of Nursing and the National Taipei University of Nursing and Health Sciences located in Taipei, Taiwan have an Institutional Affiliation Agreement that establishes the institutions as sister schools.
The affiliation allows for student and faculty exchanges and joint endeavors related to education, research, and scholarship. The first international exchange took place the summer of 2016 when PSON students participated in a two-week Complementary Therapy Summer Program. Held annually, the Complementary Therapy Summer Program provides a special opportunity for students to focus on learning traditional Chinese medicine and complementary therapies through lectures, hands-on practices, and hospital visits. Students will earn elective credits and gain a global perspective on nursing care that they can apply in their future careers.
In early 2017, PSON hosted six student nurse practitioners, along with faculty members, from the National Taipei University of Nursing and Health Sciences. The guests spent the week having an opportunity to attend classes at PSON, visit MSHS clinical areas, and tour New York City to learn about its history and culture. During the week, each nurse practitioner was assigned to an individual nurse preceptor at a MSHS clinical area, such as Perioperative Surgical Services, Pulmonary Services, Internal Medicine and Internal Medicine, Asian Services, and Interventional Cardiology.