Our administration, faculty, and staff at the Phillips School of Nursing (PSON) are dedicated to providing you with personalized attention throughout your education you need to thrive in the nursing field. Through our programs, we are committed to improving the education of our students. We believe in approaching education in a collaborative and multidisciplinary way to help our students enter their careers.
The administration of the Phillips School of Nursing help lead, coordinate, and manage the School. We are here to make sure you are receiving the best education possible.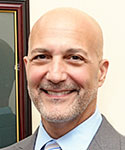 Todd F. Ambrosia, DNP, MSN, APRN, FNP-BC, FNAP, Dean
Dr. Todd Ambrosia, DNP, MSN, APRN, FNP-BC, FNAP, is currently the Dean of the Phillips School of Nursing at Mount Sinai Beth Israel. He is a Distinguished Fellow of the Academy of Nursing of the National Academies of Practice, and a Bravewell Fellow in Integrative Medicine. He was recently selected as a Wharton Executive Leadership Fellow by the American Association of Colleges of Nursing.
Dr. Ambrosia has broad professional experience in academic and clinical advanced practice nursing. His academic health care career spans more than 20 years, with previous positions as the Associate Dean for Graduate Programs and Associate Professor of Clinical at the University of Miami School of Nursing and Director of the Division of Family Primary Care and Assistant Professor at the University of Maryland School Of Nursing. While at the University of Maryland, Dr. Ambrosia was the Faculty Liaison to the Foreign Medical Service, Office of Medical Services, U.S. Department of State, where he provided consultation and clinical education for physicians and nurses working at U.S. embassies worldwide. He has a research and clinical interest in integrative medicine, having completed a Fellowship at the University of Arizona School of Medicine.
A board-certified family nurse practitioner, Dr. Ambrosia is active clinically in adolescent and young adult primary care. He has been a long time Faculty Ambassador to the National Health Service Corps, U.S. Department of Health and Human Services, and is active in several professional organizations, including the American Academy of Nurse Practitioners and the International Council of Nursing. Dean Ambrosia has clinical, research, and academic collaborations with universities in Italy, Taiwan, Colombia, Belgium, India, and Malaysia. A staunch advocate for global health promotion, he regularly provides volunteer clinical services to underserved adolescents and young adults in high need areas across the country and around the world.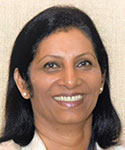 Dr. Laly Joseph, DVM, DNP, CNE, RN, C, MSN, APRN, ANP-BC, FNAP
Laly Joseph is the Senior Associate Dean and Professor at the School. She is a Distinguished Fellow and Practitioner of the National Academies of Practice, AACN Diversity, Equity & Inclusion Group (DEIG) member, 2021AACN Diversity Leadership Institute participant, AACN HRSA Nursing Workforce Diversity Program Grant Project Director, and an Experienced Nurse Faculty Leadership Academy Scholar with Sigma. She was a practicing veterinarian before making a career change to the nursing field.
Dr. Joseph's academic and health care career spans more than 28 years, with previous positions as Assistant Professor of Clinical at the University of Miami School of Nursing and Health Studies and Associate Director, Clinical Assistant Professor and RN-BSN-MSN Program Director at Fairleigh Dickinson University. She has also held various leadership roles as Administrative Nursing Supervisor, Director of Education, Sigma Epsilon Rho and Beta Tau Chapter Leader and President, United Nations Delegate, and currently as International Nursing Consultant with universities in India and Malaysia.
Dr. Joseph is a board-certified adult nurse practitioner, clinically active and trained in palliative and end-of-life care by End of Life Nursing Consortium. She is also a certified nurse educator by the National League for Nursing. Her specialty areas include management, oncology, mobile technology, virtual simulation, gerontology, palliative, and hospice nursing. Dr. Joseph is an Advisory Editor to the Editorial Board of the Malaysian Journal for Qualitative Research (MJQR). She works as an editorial reviewer to the National Kidney Foundation Board, and has participated in the publication of several nursing textbooks. Dr. Joseph has presented and published nationally and internationally on topics such as yoga, ayurvedic medicine, mobile technology to reduce medication errors, virtual simulation & electronic documentation, and palliative and end-of-life care integration in the undergraduate nursing curriculum.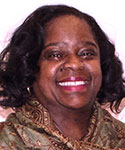 Natalie Cline, BA, Director, Business Operations
Natalie Cline is the Director for Business Operations. She collaborates with the Dean to assure the smooth operation of day-to-day financial and administrative functions for the School.
She is also responsible for the following: departmental budget overview, human resources, building security, facility management, independent contractors, accounts payable, payroll, and manages administrative staff.
Natalie began working for the school in 1992 as an administrative assistant. She was promoted to Office Manager in 2011 and again promoted to Director for Business Operations in 2014.
Prior to joining the School, Natalie worked as a legal assistant for a real estate/law office in New York City where she was responsible for accounts payables, payroll and other expenses for forty-plus real estate properties. She holds a Bachelor's of Arts in Social Science from the College of New Rochelle, New York.
Noel Davila, BBA, Associate Director, Financial Aid
Noel Davila is the Associate Director of Financial Aid where he manages and administers all aspects of the student financial aid program. He ensures that regulations for the federal, state and institutional funds are strictly enforced and in alignment with the mission and values of the School. Noel has a bachelor's in Business Administration from Niagara University with 13 years of experience in financial aid administration. He enjoys working as a financial aid administrator because he believes he is able to make a difference by assisting young adults to achieve their lifelong dreams of obtaining a college degree.
Linda Fabrizio, BBA, Director, Development & Communications/PSON Board Liaison
Linda Fabrizio is the Director for Development and Communications, and more recently was appointed the Liaison to the PSON Board. She joined the school in 2005 and has more than 25 years of experience working with foundation and government grants and donor stewardship. She began her grant-writing career in the Development Department at Mount Sinai Beth Israel. In her new role as liaison to the PSON Board, Linda facilitates communication between the Board Members and the Standing Committees. Her interest in healthcare administration was sparked by her early work in the pharmaceutical advertising industry. She holds a bachelor's in Business Administration from Baruch College, CUNY.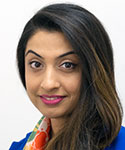 Ashni Patel, BSN, Director, Student Services
Ashni Patel is the Director of Student Services. She joined the School in August 2019 and provides leadership to the Student Services team in areas of admissions, enrollment, career services, and student affairs.
Ashni serves as the Diversity Officer, Title IX Coordinator, ADA Compliance Officer as well as the Primary Designated School Official (PDSO) for the School. Additionally, she chairs the Grievance and Conduct, Admissions, and Graduation Committees while supporting college-wide initiatives and events.
She began her career in higher education in 2005 as an student ambassador and undergraduate assistant for the Office of Admissions at Fairleigh Dickinson University where she earned her Bachelor of Science in Nursing (BSN). Passionate about helping nursing students achieve their goals, Ashni is extremely invested in working closely with students to ensure well-rounded success. Prior to joining the School, she served as the Director of Admissions and Student Success at American Institute of Medical Sciences and Education in New Jersey.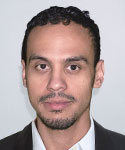 Pablo Obando, BFA, MFA, Assistant Director, Academic Technology and Media
Pablo Obando is the Assistant Director for Academic Technology and Media. He oversees the implementation and maintenance of new software and equipment. He also works closely with the marketing department to create campaigns and visual materials to promote the School. After attaining his Bachelor of Fine Arts in 3D computer animation, Pablo shifted his focus and worked for many years as a graphic designer in Miami. Being an ever evolving Illustrator and creative with a passion for technology, Pablo pursued a Masters of Fine Arts in Interactive Media at the University Of Miami School Of Communications. His master's degree increased his skill set to include web design, UX, game design, data visualization, and project management.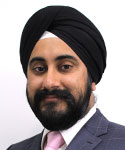 Gurdeep Sawhney, BS, MBA, Assistant Director, Enrollment Management
Gurdeep Sawhney is the Assistant Director of Enrollment Management where he oversees Bursar and Registrar Services. He also works closely with the Student Services team. His prior experience has been within Admissions, Student Services and Financial Aid. He earned his Master's in Business Administration from the Keller Graduate School of Management.
The faculty of the Phillips School of Nursing hold advanced nursing degrees and are experienced in their field. Our dedicated faculty teach courses in our Accelerated Bachelor of Science in Nursing program and our RN-BSN program, while also offering our students help and support throughout their journey in nursing school.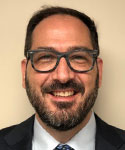 Jay R. Horton, PhD, ACHPN, FNP-BC, MPH, CENP
Dr. Jay Horton is Senior Director of Palliative Care Nursing at Mount Sinai Beth Israel, Assistant Professor at Phillips School of Nursing, and Assistant Professor in the Department of Geriatrics and Palliative Medicine, Icahn School of Medicine at Mount Sinai. He is an Advanced Certified Hospice and Palliative Care Nurse whose teaching focuses on effective communication skills and pain management.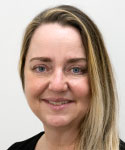 Mary Leban, MEd, MSN, APN, FNP-BC, OCN, PMGT-BC, CNE
Mary Leban is an Assistant Professor of Nursing since January 2021. Prior to that, she was an Instructor of Nursing at Felician University in Lodi, New Jersey. She has more than 20 years of clinical and educational experience working as registered nurse and clinical coordinator in the Pediatric Hematology and Oncology Division at Devos Children's Hospital in Grand Rapids, MI. She also served as a Nurse Practitioner in Gastrointestinal Division at Cornell University Medical College in New York City.
Professor Leban is vocal advocate of access to care issues and inclusive health care policy. She recently served as a featured panelist on the George Washington University's Graduate School of Political Management Inauguration Seminar. She maintains an active nursing clinical practice in preventative health in addition to her work as a nursing educator and researcher.
A resident of Bergen County, New Jersey, Professor Leban volunteers with the Bergen County Reserve Medical Corps and is a member of the New Jersey State Nurse Association (NJSNA). She currently serves on the statewide Political Action Committee and she is the Vice President for Membership for District II, Northern New Jersey. She is a member of the American Academy of Nurse Practitioners (AANP) and serves on their Political Action Committee at the National level.
Professor Leban holds a bachelor's in Sociology and Biology from Newcomb College at Tulane University, and a Master' in Adult and Higher Education Administration and Curriculum and Instruction from Grand Valley State University. She also holds both a bachelor's and a master's degree in Nursing from Fairleigh Dickinson University. She is board certified as a family nurse practitioner and holds active specialty certifications in both oncology and pain management.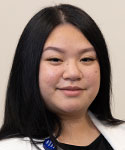 Vivian Lien, MSN, RN, CNE
Vivian Lien is the Bachelor of Science in Nursing (BSN) Program Director and an Assistant Professor at the School. She graduated from the Phillips School of Nursing in 2015 with an associate's degree and achieved her bachelor's and master's degrees in Nursing Education at the CUNY School of Professional Studies. She has experience working in telemetry, step-down, and medical-surgical units, as well as in community health with underserved patient populations. In 2021, she became a Certified Nurse Educator from the National League of Nursing.
Professor Lien is actively involved with students throughout all points in the program and focuses on using a variety of evidence-based teaching-learning strategies to address the learning needs of a diverse student population. She teaches courses offered in the ABSN curriculum from the Pre-Immersion Program in the beginning to Adult Health Nursing and Mental Health Nursing to Transition to Practice at the end, which prepares the student nurse for his or her role as a practicing nurse. She constantly strives to enhance the student learning experience and encourages professional development through various initiatives including the development of a highly successful and individualized remediation program to prepare students for the National Council Licensure Examination (NCLEX-RN).
Professor Lien is the Co-Director of the Phillips Fellowship program, which guides students through the development of evidenced-based and quality improvement projects. She is also an active leader of the PSON Volunteer Task Force and PSON Social Justice Task Force, which focuses on addressing gaps within the healthcare system as well as changes that promote cultural humility and inclusivity. She is a lifelong learner that believes in leading and teaching with compassion and empathy, which she sees as the fundamental components of caring.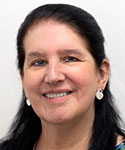 Lorraine McGrath MA, RN-BC
Lorraine McGrath is the Senior Director of Clinical Affairs and an Associate Professor at the School. She collaborates with directors of nursing education and nurse managers throughout the Mount Sinai Health System and other health care systems to identify and coordinate optimal clinical placements for nursing students. Lorraine began her nursing career in 1978. She joined the School in 1982 as a nursing instructor and served in the capacity of Assistant Dean of Academics. Her teaching career includes didactic and clinical in medical-surgical nursing, pediatrics, transition to practice and community nursing.
She particularly enjoys working with students during their community clinical rotation, visiting patients in their homes and at Callen-Lorde, a LGBTQ community health center. At Callen-Lorde, students witness comprehensive, state-of-the-art services in a sensitive, non-judgmental environment where patients receive personalized attention and care. Professor McGrath graduated from Wagner College with a Bachelor's of Science in Nursing and a Master's Degree in Nursing Education from New York University. She is certified in medical-surgical nursing by the American Nurses Credentialing Center (ANCC).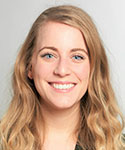 Chelsea Rein, BS, MLIS
Chelsea Rein is the Reference and Instructional Librarian at the School and the Liaison to the Levy Library. She provides research, education, and instruction services to the students, faculty, staff, and administration. Her expertise is in the areas of literature review and searching, nursing research, reference management, instructional design, and evidence-based practice in nursing. She is passionate about helping students and faculty to improve their research skills and use copyright compliant information resources effectively. After graduation, she was inducted into Beta Phi Mu, the International Honor Society for Library and Information Science and Information Technology. She has prior experience working in public schools and pharmaceutical libraries. Chelsea holds a Bachelor's of Science in Integrated Marketing Communications from Ithaca College and a New York State Department of Education Public Librarian Certification. She graduated Summa Cum Laude with her Master of Science in Library and Information Science from Simmons College in 2018.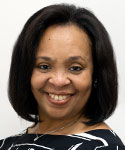 Sarla Santos MS, NPD-BC, NC-BC, CCRN
Sarla Santos is an Assistant Professor. Professor Santos' experience spans over 25 years of nursing, and includes practicing as a nurse coordinator for a pediatric oncology outpatient clinic, a pediatric professional development specialist, and an assistant director of operations at a large simulation center in New York City. She is deeply committed to the care of children and their families, from birth to adolescence, and the education of future and current nurses. She is known for instilling calmness and wellness in staff, colleagues, and friends with mediation. Professor Santos earned a Bachelor's of Science in Nursing from Pace University and a Master of Science in Nursing from Mercy College. She is board certified in nursing professional development, integrative nurse coaching, and pediatric critical care.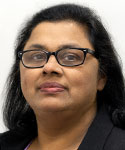 Shyla Varghese, MSN, RN
Shyla Varghese is an Assistant Professor. She leads classes in nursing fundamentals and medical-surgical nursing. Professor Varghese also provides clinical leadership and guidance through the nursing process in the classroom, laboratory, and clinical settings. She has more than thirty years of nursing practice in critical care, telemetry, step-down, and medical-surgical units. Shyla is committed to ensuring high standards of culturally competent care for patients with diverse needs in a multitude of settings; and greatly enjoys working with the ethnically diverse student body at the School. Professor Varghese is committed to creating a classroom environment that is conducive to learning and engages students in the learning process. She also takes an active role in activities outside the classroom, including curriculum development, participation on the school's Social Justice Taskforce, and events including Orientation and Graduation. Professor Varghese graduated from All India Institute of Medical Sciences in 1988 with a Bachelor's of Science in Nursing and earned her Master of Science in Nursing from Grand Canyon University.
Our staff members are an important part of our team. They are the day-to-day contacts for students and help them to navigate nursing school, both inside and outside of the classroom.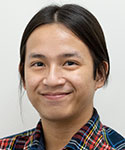 Tuan Le, BS, MeD, Coordinator, Student Services
Tuan Le works closely with applicants and all students from their entry into the program through graduation. He is the go-to person for students whenever they have a question. He also helps to manage events including the White Coat Ceremony and graduation, and participates in all information sessions. Tuan holds a bachelor's degree in business management from Keuka College and a master's degree in education from Stony Brook.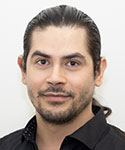 Omar Tunnell, Lab Instructor Assistant
Omar Tunnell is the Assistant for the Nursing Skills Laboratory where he works closely with faculty and students. Omar prepares the nursing skills lab for classes, simulations, and course competencies. He ensures the lab is clean, safe, and organized in accordance with OSHA guidelines and on an ongoing basis he assesses the functioning of laboratory equipment and arranges repairs/maintenance with vendors.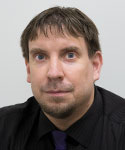 Kurt Villcheck, IT Special/Simulation Assistant
Kurt Villcheck is the IT Specialist/Simulation Assistant for the School of Nursing. He oversees IT issues, works with professors to help apply new technologies in the classroom and lab, and works closely with students to support their technology needs. Kurt also oversees the School's Center for Continuing Education. Before joining the school, he built and repaired personal computers, and was a freelance 3D graphic designer. Kurt's custom built computers have been featured in college textbooks and PC magazines.