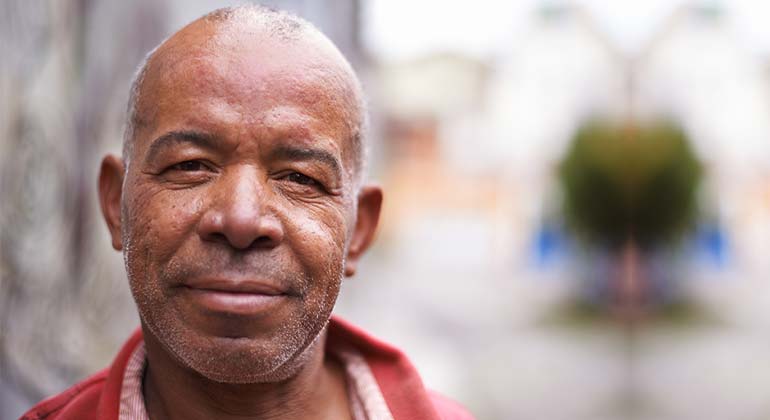 Smoking Cessation - Support Services
Imagine being tobacco and vape free. The health benefits and the cost savings alone would be worth stopping. In addition, there are the intangible rewards of successfully taking positive action to enhance your overall well-being.
Smoking cessation is a very real possibility for you as a Mount Sinai Health System employee. We offer all faculty, students, and staff extensive support services to help you quit smoking, for good. By participating in our smoking cessation program, you will have access to a full range of support services as our experience has proven to work. You can quit smoking and vaping, and it is important that you believe that you can do it. We are here to help. Discover how we personalize the Breathe Free Program for you in this brochure.
To begin your smoke free journey, please contact Wellness@mountsinai.org.
What Works for You
At Mount Sinai, we treat employees who smoke and vape by using a variety of approaches―from medications to counseling. Doctors and staff work with you one-on-one to ensure that you have access to the right combination of techniques that will work for you through a personal coaching plan.
Your Own Coach and More
To support your success, we connect you with a coach who understands the physical and emotional aspects of smoking dependency.
Our smoking cessation support services include:
Personalized, ongoing coaching―to help you with the challenges when stopping smoking
Quit smoking medications―to help you manage withdrawal and cravings while stopping smoking
Doctors and staff―to help you with your overall health while stopping smoking
Why It's So Important to Stop Smoking
It's hard to ignore the many ways in which smoking is bad for your health. The statistics about lung disease, including lung cancer, are undeniable. However, the effects of smoking extend to the brain, heart, and overall circulation.
Fortunately, when you stop smoking, your body starts to its recovery process.
Lungs
Smoking deposits tar, carcinogens, and hot chemicals in the delicate tissue of the lungs, inflaming, injuring, and causing lung disease―bronchitis, emphysema, lung cancer, and a variety of other lung diseases. Statistics indicate that smoking causes 90 percent of lung cancer.
Quitting allows oxygen levels to return to normal and reduces the risk of lung cancer. The numbers are impressive. Within eight hours of totally quitting, toxic gas levels in the bloodstream drop by half, and oxygen levels return to normal. In 72 hours, bronchial tubes relax, and energy levels increase. The breathless symptom of emphysema greatly reduces. In three to nine months, coughing, wheezing, and breathing problems dissipate as your lung capacity improves by 10 percent. In 10 years, the risk of lung cancer is half of that of someone who has not stopped smoking.
Brain, Heart, and Circulation
Smoking pours toxic chemicals into the lungs, which then enter the bloodstream and travel to every organ of the body, including the heart and brain. Arteries clog up and vessel walls are injured. The effect is an increased risk of heart attack or stroke.
Quitting dramatically reduces clotting and decreases vessel injury. Within a year, the risk of heart attack reduces by half. In five years, the added risk of stroke the same as that of a nonsmoker.
Other Organs
Smoking causes many other diseases as the cancer-causing chemicals get into your throat, organs, and blood stream, including cancers of the esophagus, larynx (voice box), mouth, throat, kidney, bladder, pancreas, stomach, and cervix. Smoking can also cause acute myeloid leukemia.
Quitting allows the body's healing processes to begin within weeks of stopping. In just a few years after quitting, the risk of all smoking-related cancers declines. The risk of loss of limb, blindness, proteinuria, and kidney failure goes down.
Your Senses and Appearance
Smoking dulls your sense of smell and taste; it prematurely ages skin and causes gum disease and tooth loss. The odor of cigarette smoke clings to your skin, hair, and clothing.
Quitting returns your senses of taste and smell return to normal within 48 hours. Those who successfully quit smoking start looking and feeling better almost immediately.
Start Now to Breathe Free
Smoking cessation is an important part of your regular medical care. Our doctors have the training and experience to provide the type of psychological and emotional support you need and oversee your smoking cessation plan as integral to your health care. The Mount Sinai Pulmonology Department smoking cessation service focuses on the health of your respiratory system. We help you overcome your struggle with smoking and address the effects of smoking on your health.
To begin your smoke free journey, please contact Wellness@mountsinai.org.
Smoking Cessation Countdown
Imagine being able to quit smoking in five days. It is possible as you following the steps one day at a time by using this 5-day countdown chart to get you on your way.
During the five days that lead up to your quitting, take an action that will lead you to a smoke free life, using this countdown to prepare:
Day 5
Think about your reasons for quitting
Tell your friends and family that you're planning to quit
Stop buying cigarettes
Day 4
Pay attention to when and why you smoke
Think of other things to hold in your hand
Think of habits or routines to change
Day 3
What will you do with the money you'll save when you stop buying cigarettes
Who can you reach out to when you need help
Day 2
Buy the nicotine patch or nicotine gum
See your doctor to get a nicotine inhaler, nasal spray, or non-nicotine pill
Day 1
Put away lighters and ashtrays
Throw away all cigarettes and matches
Clean your clothes to get rid of the smell of smoke
Day Zero: Quit Day
Keep very busy
Remind friends and family that it's your quit day
Stay away from alcohol
Give yourself a treat, or do something special
You enhance your ability to stop smoking by taking these five distinct steps. One day at a time, starting with your awareness about when and why you smoke, you are making progress. We can help you take these steps however long or short your process to quit and remain a successful nonsmoker takes.
To begin your smoke free journey, please contact Wellness@mountsinai.org.