Mount Sinai Fit for Your Wellbeing
At Mount Sinai, we are passionate about your well-being―our faculty, staff, and students. Mount Sinai Fit provides wellness programs and information that empower you with ways that you can use to enhance your ability to remain fit and become fit.
Especially during challenging times, like the COVID-19 pandemic, we are here to help you remain physically and emotionally strong and through our exercise and nutritional offerings available virtually.
Fit Programs
Nutrition: Are you interested in knowing how to choose foods that make you feel good, taste good, and help you maintain a healthy weight? Speak with a personal nutritionist to create your ideal eating plan – learn more
Diabetes Care: Are you at risk for developing or living with diabetes? Speak with clinical experts about the newest lifestyle changes and treatments – learn more
Reach Your Peak Exercise: Do you wish you were more active? Start an exercise program you can do at home or almost anywhere – learn more
Smoking Cessation: Are you still smoking and trying to stop? Speak with a smoking cessation coach for help now – learn more
To learn more about Mount Sinai Fit programs, please email us at wellness@mountsinai.org.
Mount Sinai Fit Director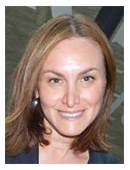 Abby Schwartz, RN, MBA
Abby Schwartz is the Director of Mount Sinai Fit within the Employee Wellness Program and Vice President, Disease Management Mount Sinai Health System. She is a clinical-operations professional who focuses her passion for health care in building wellness, care management, and disease management initiatives that drive improvements in health outcomes. She has designed the infrastructure and cultivated medical teams to support the optimal management of obesity, diabetes, and cardiovascular disease. Ms. Schwartz enjoys bringing cooking demonstrations, personal nutrition counseling, diabetes care management, smoking cessation, and digital wellness offerings to Mount Sinai Health campuses for faculty and employees. She leads a team of practitioners who serve patients and employees at primary care, multispecialty, and cardiology practices through New York City metropolitan area.
Meet our Registered Dietitian, Certified Diabetes Educators.
To arrange a consultation with one of our Registered Dieticians or Pharmacists and to learn
about our Diabetes Care Program, Mount Sinai faculty and staff may email wellness@mountsinai.org.