The Mount Sinai Fit team brings together nutritional information as an essential part of our Wellness Program for faculty and employees, because how and what you eat has a marked impact on your overall well-being. Our goal is to support your overall health and fitness, enjoyment, and satisfaction.
Enjoy the Benefits of Year Round Healthy Eating
Weight Management Program
Exclusively for Mount Sinai employees and faculty who are filling weight loss medications through a Mount Sinai Pharmacy. The new initiative offers a personalized care team that will work with you to achieve healthy weight goals: including medication management with a clinical pharmacist and personalized nutrition coaching with a registered dietician. This Weight Management Program is unique in its goals yet similar to our ongoing, successful Diabetes Care Program that also uses the coordinated personalized care team approach to help participants improve their health following a diagnosis of diabetes or high A1C levels.
To participate in the Weight Management program, the requirements are:
Mount Sinai Health System faculty member or employee
Participation in the Mount Sinai Health System's sponsored UMR benefit plan
Prescribed a weight loss medication by a Mount Sinai physician
If you currently do not meet this criteria and would like to be evaluated by one of our Virtual Primary Care physicians who specialize in weight management, please visit www.mountsinai.org/virtualprimarycare to schedule your initial appointment.
Heart Healthy Guide
We are pleased to provide you with our new Heart Healthy and Weight Management Guide to provide you with nutritious and delicious meal planning options and tool to record your activities.
Epicured Prepared Foods
Another option for busy days is to have a prepared meal delivered for lunch or at the end of a long day. Mount Sinai Health System is collaborating with Epicured, a healthcare company dedicated to using amazing food-as-medicine.
Epicured's meals are prepared by their Michelin-star chefs, reviewed by dietitians, based on clinical research, and delivered to your door so that you can enjoy fresh, healthy, delicious and easy meals. Prices range from $8 to $20; free delivery is available, and Mount Sinai employees will receive a 20 percent discount on all orders. Visit the Epicured website to learn more and place an order. For assistance, the Epicured team is available via e-mail at service@getepicured.com.
And we share tips to for happy, healthy holidays that you can adopt all year round. For an easy-to-follow example of how our Wellness team adopts a healthy lifestyle, read about the C-H-E-S-S approach.
We are currently seeing new employees with Pre Diabetes/Diabetes and those who have a BMI >30mg/dl. If you have any of the above health matters we will have one of our RD,CDCES reach out to coordinate a visit.
If you are interested in general health and wellness information, then we will direct you to our Instagram @Mountsinai_fit and our Mount Sinai Fit wellness page for more resources and tips/handouts that can help to support you.
We encourage you to participate in as many menu items as you like offered by Mount Sinai Fit nutritional services:
Personal Nutrition Consultations with a Certified Nutritionist
Meal Planning Resources

Shopping Lists
30-Day Meal Plan
Healthy Eating Plan
Low Carbohydrate Food Guidance
Healthy Snack Options
Discounts on Epicured Prepared Foods
Recipes for Life

Mount Sinai Fit Cookbooks
Personal Nutrition Consultations
We offer personalized nutrition consultations to faculty, staff, and students. Our team of Registered Dietitians (RD) are available to guide, educate, and support you in taking an important step in reconsidering habits that are not serving you and shifting to better ways of eating that support your well-being.
Registered Dietician and Certified Diabetes Educators (RD-CDEs)
Meet our knowledgeable and compassionate team of dietitians.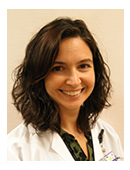 Jennifer Kartashevsky, RD, CDE
Jennifer Kartashevsky is a Registered Dietician and Certified Diabetes Educator with the Mount Sinai Health System who supports patients and employees in achieving their personal health goals. She enjoys educating employees on how to eat balanced, nutritious meals, control blood sugar levels, and reach a healthier weight. She sees employees during individualized sessions and introduces them to various digital health apps that support individuals in living a healthy lifestyle.
Maria Elena Rodriguez, RD, CDE
Maria Elena Rodriguez is a Registered Dietician and Certified Diabetes Educator with the Mount Sinai Health System. She has 20 years of experience as a Registered Dietician and seven years of experience practicing as a Certified Diabetes Educator. Maria is the Program Manager for the Mount Sinai Diabetes Alliance and engages employees, patients and physicians on a daily basis to drive improvements in overall health outcomes. Maria enjoys working with faculty and employees to support them in reaching their highest level of health. Maria was recognized by the Association of Diabetes Educators for her work in high-risk communities. She is a member of the American Diabetes Association and American Association of Diabetes Educators.
Mount Sinai employees―faculty and staff―may schedule a personal nutrition visit with one of our experienced dietitians to achieve your personal nutrition and activity goals. Faculty and staff may email wellness@mountsinai.org to schedule an appointment today. These personal nutrition sessions are available to employees over the telephone, Zoom, or Telehealth applications.
"I feel great after participating in nutritional wellness visits with Maria Elena Rodriguez, RD-CDE. Not only am I looking and feeling better, my husband has started to lose weight, and my kids are enjoying healthier meals at home."
- Angela M., Department of Information Technology, Epicured
Diabetes Support
If as a Mount Sinai employee and you are at risk for or if you have a diagnosis of diabetes, a Mount Sinai Health System Registered Dietitian (RD) who is also a Certified Diabetes Educator (CDE) is available to help you. Together with you, you will create a personalized meal plan and manage your diabetes through our new Diabetes Care Program, and Diabetes Alliance and other related services. Your RD-CDE works with you and your other caregivers to address the nutritional aspects of your diabetes care. To learn about, Mount Sinai staff and faculty members may email: wellness@mountsinai.org.
Meal Planning
By planning meals, you boost your ability to make the right choices. When you think about what you eat and follow the best practices that appeal to you and that you can envision adopting for your well-being, you are taking your well-being into your own hands.
To get started, you may want to download and print this 30-Day Meal Plan to guide your daily eating routine. It is complete with meal-by-meal suggestions and tracking pages for recording your meals and progress.
Mindful Eating
Mindful eating is eating with attention and intention. By being mindful while planning and eating, you are more likely choose nourishing foods that are pleasing to your body. Living a healthy lifestyle does not mean eating foods you dislike, as there are many healthy options to choose from. By adopting the following behaviors, you are on the path toward eating mindfully.
Rate your hunger with a hunger scale―Mindful eating involves learning to be aware of physical hunger and satiety or sufficiency cues to guide a decision to begin and end a meal or snack. You can learn to do this by practicing rating your hunger on a scale ranging from 1 to 10, with 1 being starving and 10 being completely stuffed. When creating a hunger scale, imagine the feelings of hunger and different levels of fullness. As you are about to eat and as you are eating, you can try rating these feelings on your personal hunger scale. As a good practice, instead of waiting until hunger is at a 1 (starving) start eating, when hunger is at a 3 or 4. And it is a good idea to stop eating when hunger is about a 7 or 8. By being aware of your levels of satisfaction or fullness, you are allowing your brain's satiety signs to communicate with you. Practice makes perfect. Try keeping a journal of a hunger scale and tracking the way it feels at each number.
Making the right choices―To assist in making mindful food choices, our Registered Dietitians created a healthy eating plan full of suggestions about what healthful foods to eat and nutritious replacements for unhealthy foods. By following an eating plan, you are putting yourself on the path of making mindful choices.
Creating a healthy plate―An ideal plate has the following components and mindful proportions:
Fill half the plate with non-starchy vegetables (peppers, mixed greens or lettuce, tomatoes, asparagus)
Add to that a quarter of the plate with a lean protein (fish, chicken, turkey)
To the remaining quarter of the plate, add a high fiber grain or legume (whole wheat pasta, brown rice)
Healthy nutritionally balanced plates may include these foods in the half-quarter-quarter plate proportions:
Grilled chicken (quarter) with sautéed zucchini, mushrooms, garlic (half) and brown rice (quarter
Salmon (quarter) with whole wheat pesto pasta (quarter) and broccoli (half)
Healthy fats―It is important to be mindful of the types of fat you consume. Monounsaturated fats (olive oil and olives, canola oil, avocado, almonds, peanuts, nut butters, pumpkin and sunflower seeds) can help reduce bad cholesterol levels in your blood which can lower your risk of heart disease and stroke. These healthy sources of fat can also add flavor, help satisfy your appetite and are a great source of Vitamin E.
Sugar―To maintain a healthy lifestyle, it is important to be mindful of the ingredients, especially sugar, in the foods and beverages you are consuming, and to make thoughtful choices. When purchasing prepared foods, you must check the amount of sugar on the nutrition label.
Be mindful about your sugar consumption:
Notice the serving size and the amount of sugar per serving. Try to choose foods that have less than 8 grams of sugar per serving.
Pay attention to hidden sugars (high fructose corn syrup, cane juice, etc.) in the ingredient list
Soft drinks like soda have a lot of sugar in them, and it is important to recognize that fruit juices like orange juice have a lot of sugar as well. One serving of orange juice has 22g of sugar. Instead of mindlessly reaching for sugary drinks, try water or seltzer to which you can add orange, lemon, lime, pineapple, ginger, or cucumber slices, or mint leaves.
Rather than adding sugar to your coffee, try cinnamon or nutmeg.
Consider eating foods that are high in dietary fiber and that have naturally occurring sugars that your body can more easily break down. It takes your body longer to break down fiber in the body, creating a sense of fullness (refer to your hunger scale) longer. Choose foods with three grams of dietary fiber or more. Some examples are black beans, garbanzo beans, lentils, and kidney beans, apples, raspberries, strawberries, and almonds, pistachios, walnuts (beans, fruits, and nuts).
Shopping list―Making healthy choices while shopping can seem overwhelming. Here are a few tips to help you be mindful during grocery shopping:
Plan what groceries to buy before arriving at the market. This makes it less tempting to buy unnecessary items. You may want to use this list as your own grocery checklist.
Try not to shop when you are hungry (refer to your hunger scale) so you are not tempted to buy less healthy options.
Most stores have their fresh produce on the perimeter of the store. Be mindful of shopping the perimeter to ensure making wholesome food choices. Avoid temptation by wandering down the inner aisles where processed foods are stocked, especially if there is nothing on your list in those aisles.
Plan meals for the week and shop only for those ingredients.
Cook in bulk so there are leftovers for the week or freeze them to eat for a future meal.
Mindful Snack Choices
Set yourself up for success and satisfaction by planning to enjoy these snacks to manage your hunger scale:
Greek yogurt
1/4 cup of dried fruit with 12 almonds
1/2 cup low fat cottage cheese with 1/2 cup fresh fruit
1 string cheese with 1 medium apple
Whole wheat crackers with 1 tablespoon peanut butter or 1 tablespoon Nutella
2 tablespoons of hummus with crackers
1 cup berries (blueberries, strawberries, blackberries or raspberries) layered with vanilla yogurt
Smoothie made with 1 cup low fat yogurt, 1/2 banana, 1/2 cup strawberries
20 peanuts or 15 almonds
2 tablespoons guacamole with bell pepper slices or baby carrots
8 ounce milk (skim, soy, or almond) with 1 package of Carnation Breakfast Essentials
Albacore tuna salad on 1 piece of whole wheat bread
Smoothie made with 4 ounces vanilla yogurt, 1/2 banana, 3 tablespoons peanut butter, 1/4 cup milk and 1/4 cup ice
2 squares of dark chocolate with 1/4 cup dried cherries or cranberries
Nutrition Tips
Mount Sinai Fit encourages you to take a common-sense approach to your daily eating regime. Follow these tips to help you manage what you eat and drink, always a good idea to help you avoid the risk of diabetes.
Drink for hydration―Hydration is imperative to good health. We recommend water as the best choice to stay well hydrated. You may choose sparkling water, unsweetened tea, or water with mint or a squeeze of lemon or lime. Also, consider carrying around a reusable water bottle. Avoid high calorie juices or soda that can increase blood, and do not provide good hydration.
Add protein―Protein can help your body maintain muscle and build bones. Choose lean sources of protein like fish, white meat of chicken with the skin removed, or pork tenderloin, eggs, beans, tofu, nuts, low fat and fat free milk and yogurt. Beans are a great source of protein and fiber; a half cup of cooked chickpeas has about 20 grams of protein. Beans also supply potassium, magnesium, and iron. Add more beans to your diet by including chickpeas in salads, choosing lentil soup, or adding mashed beans to a quesadilla.
Healthy fats are good for you―Various fats have different effects on health. Some fats offer health-protective benefits, such as monounsaturated fats (nuts, olive oil, and avocados). Avocados have vitamins E, C and B6, potassium, and fiber that improve blood cholesterol levels, which can decrease your risk of heart disease. Try adding avocado to salad, soup, smoothies, and sandwiches.
Eat seasonally―For better taste and nutritional value, choose local produce that you can eat close to the place and the time it is harvested.
Check labels―Scan labels for added sweeteners (cane sugar, evaporated cane juice, agave, corn syrup, high-fructose corn syrup, honey, and raw sugar). Try using fresh fruits and vegetables (bananas, sweet potatoes, and apples) that are naturally sweet when baking or cooking. You can avoid pitfalls by adding a mashed banana to your oatmeal in the morning for sweetness.
Satisfying combos―By combining protein with fiber you feel more satisfied for meals and snacks. You may also want to try carrots with hummus or a sliced apple with touch of peanut butter for a satisfying snack.
Stick with your plan―One of the best ways to maintain your good eating practices is to have a meal plan. To stay on track, you may want to bring your own meals and snacks from home when you are going out or to the office. Cooking extra the night before assures you have a ready-made lunch for the next day. Have healthy snacks on hand, such as nuts. Create a schedule and make the time for your meals and snacks.
Prep to enjoy―Take some time to prepare red, green, or yellow peppers, broccoli or cauliflower florets, carrots, celery sticks, cucumbers, snap peas, or whole radishes. Keep cut vegetables handy for mid-afternoon snacks, side dishes, lunch box additions, or a quick nibble while waiting for dinner.
Food Fit for Life Nutrition Series
Registered Dietitians lead our Food Fit for Life program, available here in presentations mode for your use. Refer to this information at your own pace. Set up as a week-by-week guide, this series can help you achieve long-term lifestyle changes as you enjoy nutritious and delicious food.
Recipes for Life
When you eat well, you are on the right path to being well. By preparing healthy, delicious recipes you are actively involved making it possible to improve your quality of life. What you eat can have a positive effect on your well-being especially when you plan, prepare, and enjoy your food.
We suggest adopting some of the following practices around your meals to help enhance your well-being:
Start lunch or dinner (or even breakfast) with a salad or vegetable
Top your salad with one of our delicious and healthy salad dressings like this one
Follow your meal with a walk for an invigorating "dessert"
The Mount Sinai Fit team offers these recipes in the hope that you find pleasure and satisfaction as an essential part of your cooking and dining experiences.
Mount Sinai Fit Cookbook Shelf
Each of our cookbooks has a unique theme and is full of delicious recipes and beautifully illustrated pages. Our gift to you just as preparing, sharing, and enjoying new recipes is a gift you can give to others as well as yourself. We encourage you to follow the recipes as written or modify them to suit your tastes.
Reach Your Peak Recipes
Reach Your Peak (RYP) is a team-based wellness walking challenge designed to reinforce the benefits of setting, achieving, and sustaining personal health goals. During the challenge, you will have many unique opportunities to focus on movement and exercise, nutrition to encourage a balanced approach to managing life's daily stressors.
Here are some our teams' favorite recipes to fuel walking:
Families Cooking Around the World
Throughout the Health System, hospital leadership, senior executives, and clinicians have participated in these events as our Executive Chefs, demonstrating how to cook tasty and nutritious recipes that we share here with you. Watch this cooking demo and be sure to join us when you come to a location near you.
Wherever you are from, whatever type of food you most enjoy, Mount Sinai families come from around and share their favorite recipes and family stories, including these that our executive chefs have prepared during a lunch-and-learn cooking demonstrations
As a Mount Sinai faculty or staff member, at any time if you have questions about your nutritional needs, please email wellness@mountsinai.org.