Reach Your Peak 3.0 – 2019 Walking Challenge
Spring is finally here, the days are getting longer, and it is the perfect time to begin (or refresh) your personal wellness plan. Jumpstart your program, and put your best foot forward by signing up for the 2019 Reach Your Peak challenge.
Announcing RYP 3.0 Winning Teams
Congratulations to all of our teams. We are all winners, when we prioritize our health!
Icahn School of Medicine at Mount Sinai
Winning Team: Hemoglobin Trotters
Captain: Cansu Cimen Bozkus
Average Steps:16,252
Mount Sinai 42nd Street
Winning Team: Team Turtle
Captain: Vanessa Rivera
Average Steps: 20,909
Mount Sinai Beth Israel
Winning Team: MSD W. 14th St INNOVATORS
Captain: Allison Sherwood
Average Steps: 19,133
Mount Sinai Brooklyn
Winning Team: The Demolition Crew
Captain: LaShawn Taylor
Average Steps: 8,394
Mount Sinai Corporate Offices
Winning Team: International Steppers
Captain: Nellie Vasquez
Average Steps: 14,602
Mount Sinai Downtown
Winning Team: 3N Lab Elites
Captain: Ayesha Syed
Average Steps: 16,410
Mount Sinai Queens
Winning Team: Purple Team-Radiology
Captain: Veronica
Average Steps: 14,049
Mount Sinai Morningside
Winning Team: Happy Feet St. Luke's
Captain: Florence Paolici
Average Steps: 10,154
Mount Sinai West
Winning Team: WE Stride Together
Captain: Rachel Nelson
Average Steps: 14,414
New York Eye and Ear Infirmary of Mount Sinai
Winning Team: Feed the Burn
Captain: Ruby Paneque
Average Steps: 11,914
Offsite Physician Practice
Winning Team: The Power Steppers
Captain: Charlene Carroll
Average Steps:12,702
South Nassau Communities Hospital
Winning Team: F1 Steps and Stitches
Captain: Julia Biernacka
Average Steps: 15,022
The Mount Sinai Hospital
Winning Team: Big Little Thighs
Captain: Raquelle Agranoff
Average Steps: 22,931
We hope all of you will be participating in our next Reach Your Peak walking Challenge.
Watch for announcements about registering for RYP 4.0 in 2020.
What Is Reach Your Peak?
Back by popular demand, Reach Your Peak 3.0 (RYP 3.0) is this year's spring-and-summer team-based wellness walking challenge. Designed to reinforce the benefits of setting, achieving, and sustaining personal health goals, RYP encourages participants to achieve a daily count of 10,000 steps. By forming teams with your colleagues at Mount Sinai Health System (MSHS), you will discover that the camaraderie of walking as a group prompts you to walk longer distances and simultaneously improves your social connections. During the challenge, you will have many unique opportunities to focus on movement and exercise, nutrition and a balanced approach to managing life's daily stressors.
How to Get Started
Make the commitment!
Build a team – 8-12 participants is optimal
Select a captain
Choose a team name
Participating in RYP is Easy
Track your daily step count using the App of your choice
Report your daily steps each week
Crush the competition by stepping more than your competitors
FACTOID: Participants in RYP 2.0 (2018) took 20% more steps (on average) than their RYP 1.0 colleagues. You can do the same or better.
The More the Merrier
We enrolled 2,700 participants for the 2018 challenge. Our goal for 2019? Enroll 5,000 faculty staff and students. You can help by encouraging your co-workers to join.
Registration begins May 20 and remains open through the challenge, so joining is possible at any point between June 3 and August 23. Of course, sooner is better, but it's never too late!
By surrounding yourself with others focused on achieving heart healthy habits, you have a better chance of achieving your personal RYP goals, which is one more reason we are: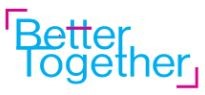 On Your Mark, Get Set: Register
Pick your location from the list during Registration:
One of the eight Mount Sinai Health System hospitals
Icahn School of Medicine at Mount Sinai
Mount Sinai Corporate (including 42nd Street, 57th Street, Water Street, and Secaucus)
Mount Sinai Downtown (including Union Square and the Blavatnik Family - Chelsea Medical Center)
One of the offsite physician practices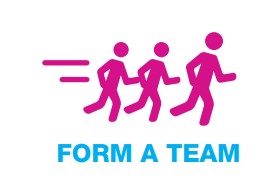 Team Captains Register
Each captain starts the process by registering first and adding the team name on the registration page.
Team Members Register
After the team name is registered by the captain, team members can register and officially join the team.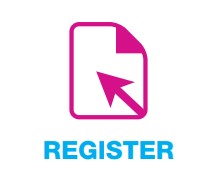 For details about the registration process, please refer to the step-by-step Registration Instructions.
Go! Start Walking
June 3, 2019: begin walking-and-tracking for 12 weeks. Watch for weekly leader boards to watch your team's progress.
August 23: official end of RYP 3.0. Report your final week step results through Monday, September 9. Winners from each location will be announced and posted in September.
RYP Exercise Videos
Each week during the 12-week RYP challenge, we will posting a video featuring impactful stretches and exercises that will give you added strength. Each exercise is easy to do almost anywhere and is designed to help you keep stepping!
More to come.
Track Your Steps
Track steps using a personal activity tracker or a mobile App. Trackers you may want to consider:
Start by tracking the number of steps you take on a regular day. Aim to improve your step count every day! Any increase to the number of steps you take will benefit your health; 10,000 steps per day is the suggested goal for RYP 3.0 participants.
To record your steps, be sure to use Google Chrome to login to the RYP App. When using Explorer or Safari web browsers, your steps may not be saved.
Get Inspired
At any point over the 12-weeks of RYP, your team can pull ahead of the competition as you take more steps.
Check each week's leader board to see how each team is doing. The leader boards show the number of steps each team took during the previous week—listed by location.
June 14 Leader Board
June 20 Leader Board
June 27 Leader Board
July 3 Leader Board
July 10 Leader Board
July 17 Leader Board
July 24 Leader Board
July 31 Leader Board
August 7 Leader Board
August 14 Leader Board
August 21 Leader Board
August 28 Leader Board
More to follow.
Fitness for All and Prizes for Some
Once RYP 3.0 ends on August 23 the average step count for each participating team at each participating campus will be recorded. Winning teams will celebrate with a chef-prepared dinner in Soho at the test kitchen of Epicured, a prize last year's winners truly enjoyed.
RYP: A fun and easy way to embrace your journey to fitness and well-being
WHEN: Begins June 3, 2019 and runs for 12 weeks
WINNERS: Team with highest average weekly step count over the 12-week challenge
PRIZE: Celebration dinner at Epicured's Test Kitchen for the winning team from each site
Questions?
If you still have questions about Reach Your Peak – please refer to these FAQs. For more information, email us at wellness@mountsinai.org.
"The Reach Your Peak Challenge gave me an opportunity to up my walking game daily with my team. I have been walking 5 - 7 miles per day for over 2 years now and I have lost over 30 pounds. Walking consistently has also helped me maintain excellent blood glucose numbers along with healthy eating. I am grateful for the challenge and all the perks that come with it. Looking forward to the next challenge."
Valerie Ruffin
Executive Assistant, IT


"I am very excited to hear about the new Reach Your Peak Wellness challenge! I loved being a captain during the 2017 Reach Your Peak challenge. This initiative was so fun because I watched the transformation of some of my colleagues. They went from thinking "oh this is something I couldn't possibly do" to putting up some of the highest numbers in the health system!"
Bethany Kranitsky, MD
Associate Chief, Division of Hospital Medicine


"I really enjoyed the challenge as a means of motivation to stay active during the colder winter months. As a captain, I found it very encouraging to see how many of my colleagues wanted to participate and how well they did. It's nice to have a little competitiveness in your subconscious all day long to walk as many routes as you can and never really be idle."
Benjamin McCauley
Team Captain, Next Generation Starfleet
Project Manager – The Institute for Next Generation Healthcare
Icahn Institute and Department of Genetics and Genomic Sciences


"This was a great experience for my team members to get motivated daily to increase their cardiac workout and to become more fit. I enjoyed being a team captain and challenging my team Members to strive to do better. I took pride that I had such a hard working team that lead us to victory."
Allegra Lee, MD
Team captain for the Pacemakers of MSQ


"The Reach Your Peak challenge was a great experience and a valuable team building exercise. We learned to be accountable to each other in order to succeed and we really learned a lot about each other. It also helps to have Mena Singh on your team who will push you if you're slacking."
Brian Shih, Team Captain, Push up Champs
Mount Sinai Health System, Finance Department


"Reach Your Peak was a great team building experience for my department and a way to start a conversation about being healthier by moving more and eating better. I felt extremely proud of my team week after week when I saw their step counts and, of course, when we won!"
Meredith Price, MS, RD, CDN
Team Captain Feed The Burn
Clinical Nutrition Manager
Registered Dietitian
New York Eye and Ear Infirmary of Mount Sinai
Food and Nutrition Services


"Reach Your Peak challenge provided me 'the vehicle' to touch, move, and inspire our diverse Food and Nutrition Services Department to focus on our own health and well-being 'one step at a time'. Go Team Shredders to repeat #1!!!"
Lisa Yeung MS, RD, CDN
Director, Food Services - MSH


"I truly enjoyed the friendly competition of the Reach Your Peak Step Challenge. As a runner and consistent 10K-a-Day step tracker to begin with, I was surprised at how much some peer support and competition drove me to up my step totals to a Reach Your Peak season average of over 100K a week. When the program began the 100K week total was something I had rarely accomplished and viewed as a lofty and foolish goal to aim for. But as a team we all found ways to add more steps into our daily routine and by halfway through the season I was surprisingly hitting over 100K every week. But I think the most important result of the program was to have noticed that every single member of our team improved from where they started. People's individual starting points may have greatly varied, but everyone's weekly totals climbed as the season progressed. It was a lot of fun, it changed our daily routines in a healthy and active way, and we look forward to the next Reach Your Peak challenge."
Steve Fecteau
Senior Instructional Designer Talent Development & Learning, Human Resources