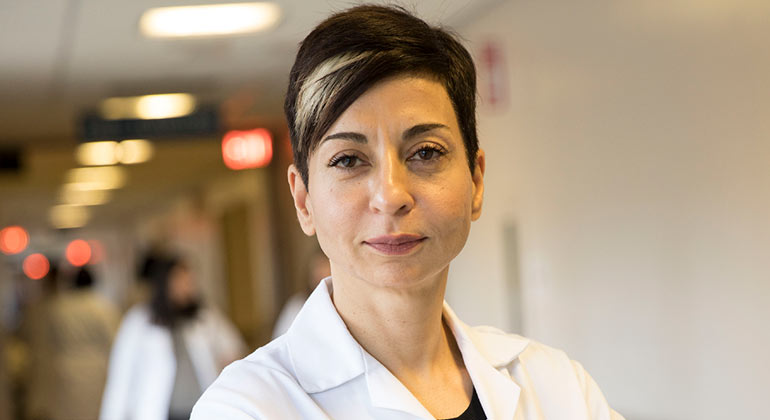 Message from the Director
The Institute for Critical Care Medicine (ICCM) undertook several major ventures since its inception to extend critical care services, improve patient safety, and ensure excellence in patient care. Through the efforts of an outstanding faculty, accomplished house staff, and dedicated staff, ICCM is committed to maintaining and optimizing the developments that have led to better quality of care for critically ill patients at The Mount Sinai Hospital.
Our recently deployed Rapid Response Team (RRT), The Vascular Access Service (VAS), Rapid Tracheostomy Team, and Respiratory Recovery Pathway has been effectively incorporated into the care of patients not just in the ICUs but throughout the hospital. We have a have a robust Patient Safety and Quality team working with each ICU care staff on key quality initiatives.
With new initiatives including Implementation of Extracorporeal Membrane Oxygenation (ECMO) and the opening of our brand new Cardiovascular ICU, ICCM has established itself as a leader in critical care medicine.
Roopa Kohli-Seth, MD
Director, Institute for Critical Care Medicine