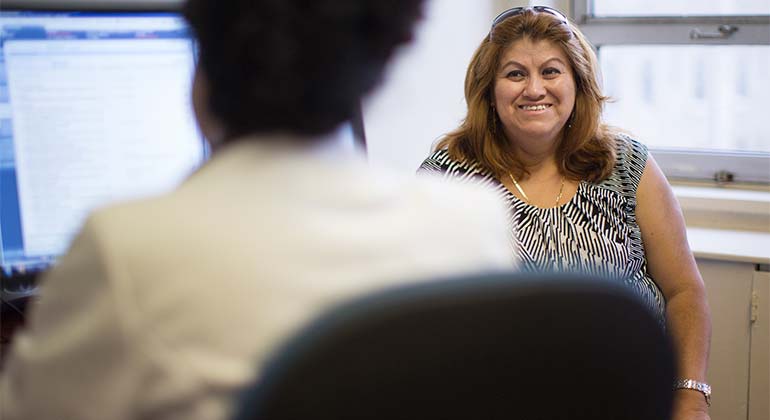 Offering state-of-the-art equipment and onsite diagnostics, the urology practice at Mount Sinai Doctors - West 57th Street provides advanced treatments and clinical expertise for a range of conditions. By placing an emphasis on personalized care, we take the time to get to know each of our patients in order to treat the whole person, not just the symptoms.
Urology Conditions We Treat
With a convenient Midtown location, our practice is pleased to provide the full spectrum of general urologic care for men and women. We are skilled in treating conditions that include the following:
Adrenal, bladder, kidney, prostate, and testicular cancers
BPH/enlarged prostate
Elevated PSA
Erectile dysfunction
Hematuria
Infertility
Kidney stones
Pelvic organ prolapse
Sexually transmitted diseases (STDs)
Urinary incontinence
Urinary tract infections
Urogynecologic disorders
Vasectomy
Urology Treatments We Provide
In order to deliver the best possible care, our office invests in the newest equipment and offers the most advanced treatment options. Our diagnostics range from metabolic assessments to testing that includes prostate ultrasounds, urodynamics, and uroflowmetry. Should surgery become necessary, we offer the full spectrum of care, including minimally invasive robotic technologies (for conditions from prostate cancer to kidney stones) and reconstructive urology procedures (for issues from transgender health to incontinence). Surgical procedures are performed at The Mount Sinai Hospital.
Our patients also have access to the specialized resources of the Mount Sinai Health System, such as the Integrative Urology and Wellness Program.
Meet Our Team
The urology practice of Mount Sinai Doctors - West 57th Street looks forward to your first appointment in order to help you on the path to urologic health.