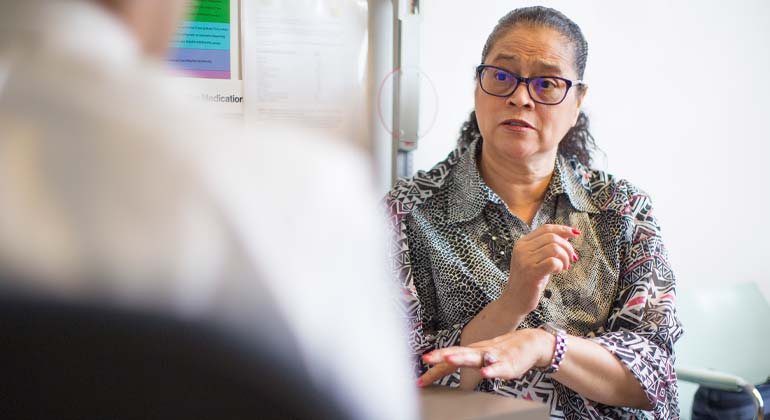 For foot and ankle conditions resulting from injury, age, or a range of diseases, the podiatry practice at Mount Sinai Doctors - West 57th Street provides the leading-edge treatments you need to relieve pain and restore function.
Podiatry Conditions We Treat
In the convenience of our Midtown location, our practice offers expertise in diagnosing and treating the full spectrum of podiatric conditions, including the following:
Arthritic joints and tendinitis
Balance issues/fall prevention
Bunions
Club foot
Diabetic foot conditions
Dislocations
Flat feet
Fractures and sprains
Foot and ankle arthritis
Hallux rigidus
Hammer toes
Heel pain
Ingrown toenails
Plantar fasciitis
Plantar warts
Tendinitis
Podiatry Treatments We Provide
Our care begins with fully understanding your foot condition. We begin treatment by speaking with you, performing a physical exam, and relying on diagnostics such as our in-office digital x-ray. From there, we draw on the latest science to deliver the most advanced services, including the following:
Biomechanical analysis and functional orthotic fabrication
Custom foot orthotics for all patients and activity
Diabetes care, including custom shoes and insoles
Digital orthotic scanning
Extracorporeal Shockwave Treatment for heel pain (ESWT)
Non-surgical treatment of Morton's Neuroma, using sclerosing alcohol technique
Reconstructive foot and ankle surgery
Surgical and non-surgical treatment of athletic injuries
Meet Our Team
With a convenient location and comprehensive services, we look forward to providing you with the highest quality podiatry care.