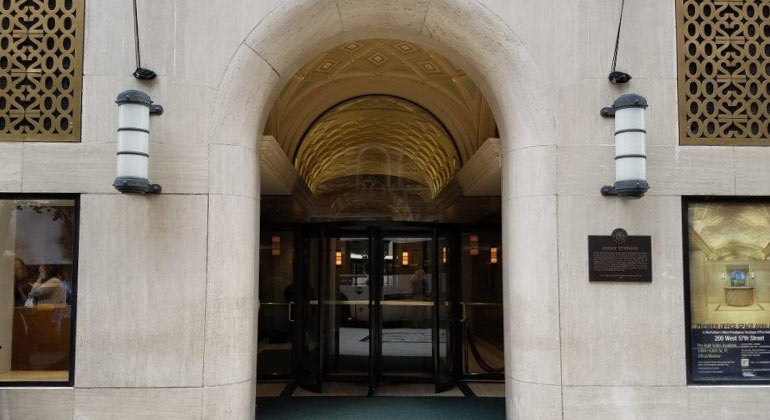 Mount Sinai Doctors
200 West 57th Street
Mount Sinai Doctors - West 57th Street specializes in primary care and specialty care. Our board-certified doctors strive to provide respectful and compassionate care to their patients. Our practice is accredited by the Joint Commission on Accreditation of Healthcare Organizations, an elite certification that recognizes an organization's commitment to meeting rigorous performance standards.
We are affiliated with Mount Sinai West; our office is conveniently located in Midtown Manhattan in the nearby vicinity of Columbus Circle and Central Park South. There are numerous parking facilities within a one-block radius of the office. If your preference is public transportation, we are easily accessible.
Mount Sinai Doctors - West 57th Street provides the following patient care services:
Allergy

Anaphylaxis
Evaluations such as skin testing for food, pets and environmental allergies along with oral food challenges
Treatments such as allergy injections and allergy shots

Dermatology

Medical and surgical services for both children and adults
Treatment and management solutions for acne, eczema, psoriasis and other dermatological conditions
Skin cancer screening
Skin allergy (patch) testing
Cosmetic procedures such as injectable fillers and Botox

Endocrinology

Thyroid disorder
Diabetes management
Reproductive function issues
Weight management
Adrenal disease
Pituitary disease
Osteoporosis

Gynecology

Colposcopy
Leep procedure
Hysteroscopy
D&C procedures

Ophthalmology

Cataract
Glaucoma
Diabetes
Dry eye
Laser vision correction

Pain Management

Care for arm and hand pain, back and low back pain, head and neck pain, hip pain, and leg and knee pain
Treatments include cold therapy and cryoablation, complementary therapies, gel injections, peripheral nerve and spinal cord stimulation, and trigger point injections
Integrative Pain Management Program
Interventional pain procedures under imaging guidance

Podiatry

Comprehensive care of foot and ankle disorders
Surgical and non-surgical treatment of athletic injuries
Reconstructive foot and ankle surgery
Biomechanical analysis and functional orthotic fabrication
Digital orthotic scanning
Diabetic shoes and insoles
Extracorporeal Shockwave Treatment for heel pain (ESWT)
Non-surgical treatment of Morton's Neuroma, using sclerosing alcohol technique
In office digital x-ray

Primary Care

Preventive care
Care of acute and chronic medical conditions
Annual physicals
Immunizations
Travel vaccinations
We schedule appointments in advance and offer same day appointments.
We ask new patients to arrive 15 minutes early and bring complete paperwork, photo ID and insurance card. Current patients must bring a current insurance card. Please be prepared to pay for a co-pay, if applicable.