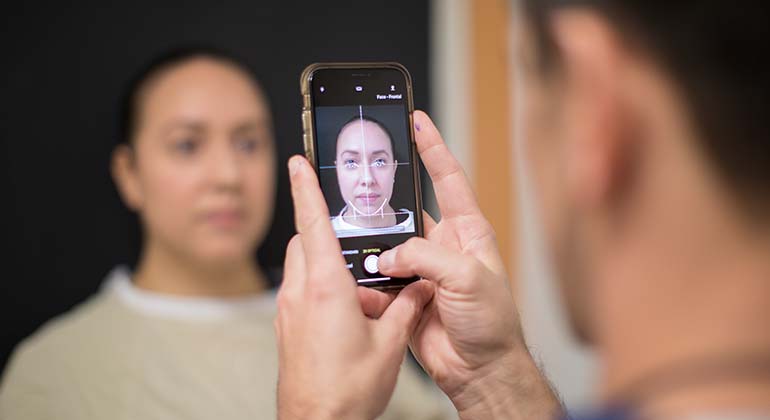 Whether you're looking for an acne treatment that will finally work or you're simply due for an annual skin check, finding the right dermatologist is key to keeping your skin healthy. At Mount Sinai Doctors - West 57th Street, our practice is experienced in the newest, research-driven treatments—including patch testing—ensuring you're receiving the best possible care.
Dermatology Conditions We Treat
With a focus on medical dermatology, we offer expertise in treating a wide range of skin conditions. Our centrally located Midtown office provides advanced care for conditions that include the following:
Acne
Allergic contact dermatitis
Aging
Eczema
Moles
Brown spots (pigmentation)
Psoriasis
Rashes
Rosacea
Scarring
Skin cancers (including melanoma, basal cell carcinoma, and squamous cell carcinoma)
Wrinkles
Dermatology Treatments We Provide
In order to maintain healthy skin, we believe in stopping problems before they start by encouraging patients to see us for yearly, full-body exams. In addition, we provide expertise in all medical dermatology services. We perform biopsies of suspicious growths and the removal of moles, warts, and other lesions. We also conduct surgical procedures to treat skin cancers such as excision and cryosurgery. For patients interested in reversing the signs of aging, we offer Botox® injections.
Our practice is also known for expertise in patch testing for allergic contact dermatitis, which is a rash resulting from direct contact with a particular substance. For patients who don't know the cause of a rash, this evaluation tests for reactions to the most common chemicals in a range of substances, including detergents, the metals in jewelry, and skin care products.
Meet Our Team
By providing the full spectrum of dermatology services, Mount Sinai Doctors - West 57th Street is committed to making sure each of our patients enjoys the best possible long-term skin health.