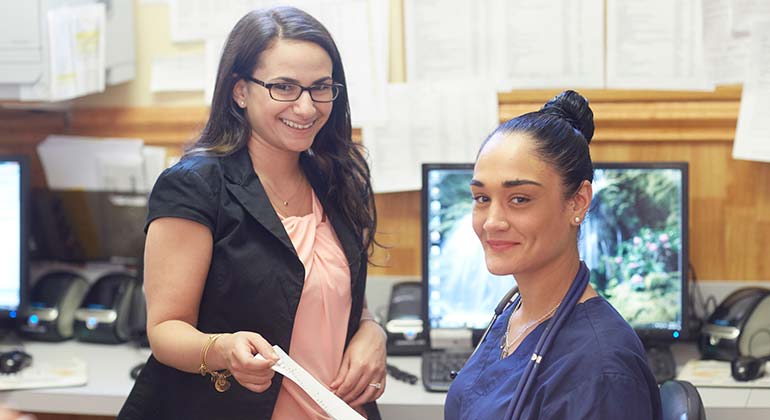 Mount Sinai Doctors on Staten Island is committed to serving our community by offering the most advanced services for diagnosing and treating a wide range of conditions.
Our growing teams of internists and specialists use electronic medical records to offer seamless care for each patient at all locations. As part of the Mount Sinai Health System, we offer ready access to the latest advances in research and treatment provided by internationally recognized experts at the Icahn School of Medicine at Mount Sinai in Manhattan.
Services We Provide
Mount Sinai Doctors on Staten Island is home to a range of specialists, who rely on the research and resources of the Mount Sinai Health System to provide highly skilled care in the following areas:
Cancer Care: We specialize in treating solid tumors, hematological conditions, and more with the newest therapies (including immunotherapy and targeted therapy) coordinated with a range of support services.
Cardiology: Our experienced heart doctors offer a range of diagnostics (from echo stress testing to vascular imaging studies) and treatments (from electrophysiology consultations to medication management).
Endocrinology: Our specialists treat diseases of the endocrine system with services that include consultations, medication management, patient education, and diabetes care.
Gastroenterology: In addition to providing colorectal cancer screenings, we provide a range of advanced services to treat conditions from gastroesophageal reflux to irritable bowel syndrome.
Podiatry: Our experienced podiatrist provides specialized care for bunions, corns, diabetes-related foot issues, ingrown or infected nails, heel and arch pain, fractures, sprains, and more.
Primary Care: Our compassionate team of family doctors provides annual checkups, disease prevention, treatments for chronic and acute illness, and preoperative consultations.