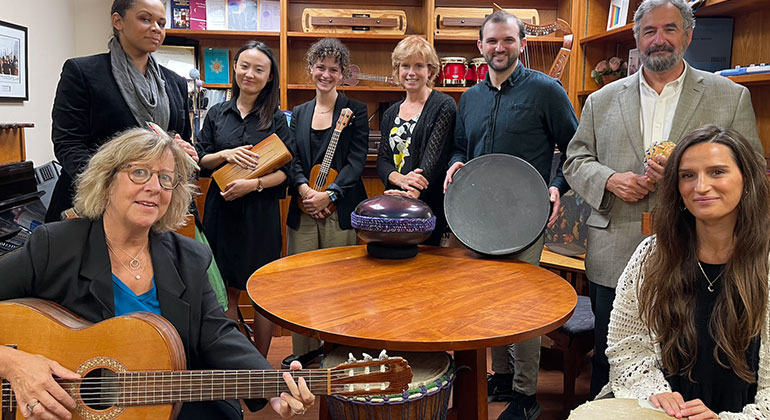 Our clinical services, research projects and on-going programs are guided by experts in the fields of medicine, music, and music therapy. These specialists are equipped with a unique range of knowledge and experience. Our team includes a staff of six dedicated music therapists working in conjunction with a wide range of interdisciplinary teams. These teams include physicians, nurses, social workers, physical therapists, and other health care professionals throughout the Mount Sinai Health System.
Music Therapy Staff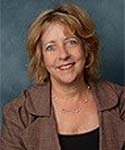 Joanne Loewy, DA, LCAT, MT-BC
Director, Music Therapist
Joanne.Loewy@mountsinai.org
Joanne Loewy DA, LCAT, MT-BC is the Director of the Department of Music Therapy, and an Associate Professor at Icahn School of Medicine at Mount Sinai, and is a Founding Member of the International Association for Music and Medicine. The Department of Music Therapy, which she initiated in 1994, among many populations is serving musicians and their unique ailments including chronic fatigue, chemical dependency, performance anxiety and overuse, children with developmental delays, teens with emotional issues, adults with neurological disorders and all ages of patients with asthma and COPD. Dr. Loewy is the Editor in Chief of the international, peer reviewed journal 'Music and Medicine' and serves on several editorial boards-and is a Cochrane NICU and Palliative Care reviewer. She received her doctorate from NYU and has edited several books including Music Therapy in Pediatric Pain, Music Therapy in the NICU, and she co-edited Music Therapy at End of Life and Caring for the Caregiver: Music Therapy in Grief and Trauma and the new Integrative Advances in Music and Medicine: Music, the Breath and Health.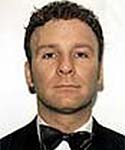 Stephan Quentzel, MD, JD, MA
The Louis Armstrong Center for Music and Medicine
Medical Director
Stephan.Quentzel@mountsinai.org
Stephan Quentzel, MD, JD, MA is a graduate of integrated dual residencies in family medicine and psychiatry. He practices with a comprehensive view of the patient, being triple boarded in psychiatry, family medicine and holistic medicine serves him well in his roles as the Medical Director of the Department of Music Therapy and the Medical Director of Psychiatry for the Institute for Urban Family Health, in New York City. Stephan Quentzel, MD, is an assistant professor at the Icahn School of Medicine at Mount Sinai, teaching psychiatrists and psychiatry residents to collaborate with their primary care colleagues to pursue best practices in approaches to psychiatry. He graduated from the University of Illinois with the degrees of MD, JD and MA in Health Policy. He believes strongly that "all things are connected" when it comes to the pursuit of comprehensive and optimal health and wellness for those seeking care at The Department of Music Therapy.
Shantelena Mouzon
Administrative Coordinator
Shantelena.mouzon@mountsinai.org
Shantelena Mouzon is the Administrative Coordinator for The Louis Armstrong Center for Music & Medicine. She is a lyricist, performance artist and music producer actively performing in the New York City arts community. Shantelena was an honoree at the 13th annual "What a Wonderful World" gala in 2018. Prior to her role in Arts Administration, Shantelena worked for over 20 years as a Human Resources, Operations and Project Management professional in Music, Media and Entertainment.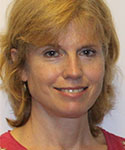 Kristen Stewart MA, LCAT, MT-BC
Assistant Director
Kristen Stewart PhD cand, MA, LCAT, MT-BC oversees the Department of Music Therapy and is a PhD candidate at Temple University. She holds two post-graduate certifications in trauma treatment, is a Somatic Experiencing Practitioner and has advanced training in NICU and Neurologic Music Therapy training. Her music therapy practice has evolved through medical, educational, mental health and residential treatment contexts. Publications and presentation history focus primarily on trauma, including her work as editor of the text Music Therapy & Trauma: Bringing Therapy and Clinical Practice. In 2002, she coordinated the New York City Music Therapy Relief Project, sponsored by AMTA and the Recording Academy after September 11th, 2001. Before returning to Mount Sinai Beth Israel, where she formerly originated the role of Clinical Director, she worked in the NICU at Vassar Brothers Medical Center and in the VA – Hudson Valley Healthcare System, serving veterans in the Community Living Centers, Acute Psychiatry, and Residential Treatment Programs, including substance abuse, posttraumatic stress disorder, and housing and work rehabilitation.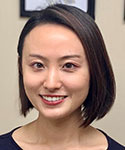 Jing-Wen Zhang, PhD Candidate, MS, MT-BC
Senior Music Therapist, Neurology, Dementia, COVID
Jing-Wen Zhang, PhD Candidate, MS, MT-BC is a music therapist at the LACMM, who specializes in neurology. She received her B.A. with a major in music therapy from the Central Conservatory of Music (Beijing, China), and her M.S. from the State University of New York at New Paltz. She has worked in general medical, neurological rehabilitation, and psychotherapy settings in the US and China. She is pursuing a PhD at Temple University in Philadelphia. From 2018-2021, Jing-Wen served as a lead clinician and clinical supervisor in an Aphasia Center. Her dissertation explores innovative music-based interventions for people with aphasia. Jing-Wen has published various articles and research in international journals.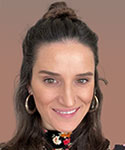 Elizabeth Barone MA, MT-BC, CCLS
NICU Music Therapist
Elizabeth Barone MA, MT-BC, CCLS is a music therapist specializing in the Neonatal Intensive Care Unit (NICU) of the Mount Sinai Hospital and Mount Sinai West. Elizabeth received her Master's from Montclair State University and her Bachelor in Arts from Emerson College. As a music therapist, she has worked in various clinical settings including pediatrics, PICU, bereavement care, as well as, with children and adults with developmental delays and psychiatric rehabilitation.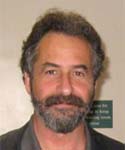 Andrew Rossetti, PhD, LCAT, MT-BC
Director, Music Therapy, Oncology
Andrew.Rossetti@mountsinai.org
Andrew Rossetti, PhD, LCAT, MT-BC directs the multi-site music therapy oncology programs. His practice extends to the infusion suite, surgery, and the neonatal intensive care unit. Andrew specializes in treating emotional trauma and its sequelae. Having developed several music therapy programs in hospitals in the US and Europe, he has lectured extensively there, in South America, and Asia. He completed his doctorate at the University of Jyvaskyla.
Caitlin Bell, MA, MT-BC
AIP, Psychiatry, Rehab/Clinic Music Therapist
Caitlin Bell, MA, MT-BC is a music therapist and the coordinator of the Asthma Initiative Program (AIP) at the Louis Armstrong Center for Music and Medicine at Mount Sinai Beth Israel Medical Center. She earned her Master's degree in Music Therapy from New York University and her Bachelor's degree in Vocal Performance from Oberlin Conservatory. In addition to her work with children with asthma, Caitlin's primary clinical areas include inpatient psychiatry, substance use disorders and rehabilitation, the Neonatal Intensive Care Unit (NICU), and outpatient case work at the Music and Health Clinic.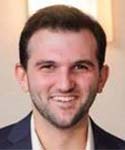 Christopher Pizzute, MA, MT-BC
Inpatient Oncology, Radiation Oncology, Music Therapist
Christopher.pizzute2@mountsinai.org
Christopher Pizzute, MA, MT-BC works in inpatient oncology and radiation oncology. He received his Masters in music therapy from Montclair State University and his Bachelor's degree in music composition/music theory. His areas of expertise extend to palliative, psychiatric, pediatric and neonatal care.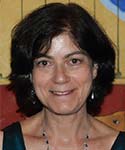 Aimee Telsey, MD
Clinical Research Consultant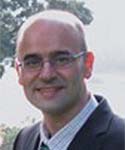 Bernardo Canga, MMT
Consultant, Technology & Research
Medical Staff and Advisors
Joanne Loewy, DA, LCAT, MT-BC, Director
Music Therapy Assessment
Music Sub-Specialty Services
Stephan Quentzel, MD, Medical Director
Psychiatry, Family Medicine, Integrative Medicine
Shantelena Mouzon, Administrative Coordinator
Kristen Stewart, MA, LCAT, MT-BC, Assistant Director, In-Patient, Palliative Care
Andrew Rossetti, PhD, LCAT MT-BC, Music Therapy Outreach, Chemotherapy, Radiation
Susan Bressman, MD, Neurology
Ruth Gabay, ACSW, Social Work
Gabriel A. Sara, MD, Hematology - Oncology
Nate Goldstein, MD, Palliative Medicine to the Medical Staff and Advisors
Joyce Fogel, MD, Geriatric Medicine
Charles Melone, MD, Orthopaedic Surgery: Hand Specialty
Michael Leitman, MD, General Surgery
Manjeet Chadha, MD, Radiation Oncology
Stephen Scelsa, MD, Neuromuscular Division and Electromyography Neurology
Robert Sheu, MD, Physical Medicine and Rehabilitation, Interventional Pain Medicine and Palliative Care Specialties
Paul Zucker, MBA, MS, PT, LAc, VP, Ambulatory Operations Mount Sinai Downtown, Union Square
The Louis Armstrong Department of Music Therapy Steering Committee
Jon Batiste
Diane Becker
Jordan Bleznick
Don Brancaccio
Joan Brancaccio
Kevin Brannen
Brielle Brown
Danelle Marqui Brown
Liz Callaway
Linda Carroza
Ellen Devens
Susan Devens
Mercedes Ellington
Chris Elstone
Michele Sherman Entner
Alison Estabrook
Kevin Fee
Edward Finkelstein
Joyce Fogel
Lincoln Foley
Nathan Goldstein
Helen Greenbaum
Elizabeth Greenwald
Greg Gullia
Jackie Harris
Mark Kaplan
Carol Klenfner

Herb Klitzner

Robert Lande

Michael Leitman

Erik Lawrence

Sharon Mahn

Marla Maples

Meredith Monk

James Briggs Murray

Micheline Nader

Barbara Novick

Arturo O'Farrill

Rebecca Parker
Steve Pastor
Harriet Jahr Philips
Joseph Piccinnini
Kim Polson
Joelle Quinn
Charles Radcliffe
Jonathan Raskin
Rita Romeur
Alanna Rutherford
Ada Samuelssohn
Linda Sanchez
Elaine Schain
Howard Schain
Doug Seidman
Karen Seidman
Paul Shaffer
Mark Shapiro
Noah K. Simon
Donna Sirlin
Edwin Sirlin
Darius Solomon
Judith Evans Smith
Peter Strauss
Zelda Suzan
Ann Teed
Aimee Telsey
Patricia Walker
Rema Webb
Ted Wiprud
AIP Steering Committee
Goldie Alfasi, PhD, Psychologist, Family Medicine, Mount Sinai Beth Israel
Wednesday Clark, Former patient and participant of the AIP program/study
Sheila Clark, Parental participant and Community Liason for AIP
Music for AIR Steering Committee

Jonathan Raskin, MD, FCCP Internal Medicine & Respiratory Diseases
Wendy Egan, Social Worker
Corinne Rey, Physical Therapist, The Center for Cardiac & Pulmonary Health
John Sutera, Physical Therapist, The Center for Cardiac & Pulmonary Health
Louise Youngson-Klasfeld, Physical Therapist, The Center for Cardiac & Pulmonary Health