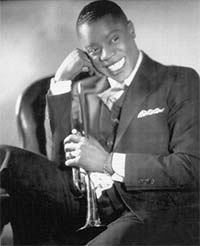 The American Music Therapy Association has defined music therapy as "the clinical and evidence-based use of music interventions to accomplish individualized goals within a therapeutic relationship by a credentialed professional who has completed an approved music therapy program" (American Music Therapy Association definition, 2005).
How can music therapy improve health?
Music has been used in healing since the beginning of time. Currently, there is growing interest among health care providers regarding music and medicine. Clinical interventions are based on scientific research indicating that music therapy may:
Alleviate pain
Ease anxiety
Enhance quality of life
Improve breathing
Reduce depression
Regulate heart rate and blood pressure
Patient feedback also indicates that music therapy has assisted in patient, family, and community relationships while also improving ego functioning.
What kind of training is required for music therapists?
To begin practicing music therapy, music therapists must first pass a national board certification exam upon completion of an accredited university program and complete an internship. Music therapists are also required by the Certification Board for Music Therapy to maintain ongoing training in current methods, policies, and practices. Music therapists specifically study the evidence-based use of music (including both music listening and active music-making) to achieve goals ranging from neurological rehabilitation, speech development, stress management, physical wellbeing, and psychotherapeutic aims.
Our music therapists, licensed by the NY State Department of Education, are trained at the Masters and Doctoral level in the most current techniques in music psychotherapy. These techniques help patients with the management of pain, and stress.

What is unique about the Department of Music Therapy's approach?
In addition to using music to improve physical symptoms, music therapy in a medical setting involves treating the whole person— body, mind, and spirit. At the Department of Music Therapy, our medical music psychotherapy approach involves:
Addressing physical, emotional, cognitive, developmental, social and spiritual needs of a person
Assessment of each patient's unique mind-body connection (how the mind is affecting the body and how the body is affecting the mind)
Promoting self initiative, thereby enhancing one's sense of empowerment as a proactive force in his/her own healing
Support of coping mechanisms which have been shown to enhance the immune system
Treatment of the rhythms, resonances, tones, and timbres of the body to promote harmonic balance
What types of music therapy sessions are available?
Music therapy is offered in one-to-one sessions with patients, in family sessions, and in-group sessions with other patients, family members, friends, and/or medical staff. In addition, we provide environmental music therapy to promote a relaxing and soothing atmosphere for patients, families, and staff on the unit.
We are also implementing community outreach programs such as the AIP (Asthma Initiative Program) in local schools and outpatient services such as services for performing artists and musicians, Music for AIR (Advances in Respiration) for adults with respiratory illnesses, and Music for CAIR (Cardiac Advances in Rehabilitation) for adults with heart disease.
What is a music therapy session like?
A typical session may involve music listening, guided visualization, structured songs, clinical improvisation, song writing, or music-assisted relaxation. All sessions are tailored to the patient's needs and preferences. At the Louis Armstrong Department of Music Therapy, music therapists play live music, customized to the individual needs of each patient based on preferences as well as their physical and emotional state. Unlike recorded music, live music can be adjusted and adapted to the patient throughout the session. For example, sedation may be supported by slowing the tempo of the music gradually and changing musical elements such as meter, arrangement, and texture. Participants may choose to play, sing, direct, or simply listen to music.
Who can benefit from music therapy?
We work with people across the life span, from premature infants in the NICU (Neonatal Intensive Care Unit) to people recovering from surgery to those people receiving palliative care. Patients in the hospital may benefit from music therapy to alleviate pain, anxiety, or depression. Music therapy is also known to provide gentle stimulation for loss of consciousness and enhance coping, communication, and quality of life.
Patients may also receive music therapy through our outpatient programs for children and teens with asthma, adults with COPD or heart disease, and musicians and performing artists. Read more about music therapy for specific medical issues for adults or children.
Is there research to support music therapy?
There are numerous scientific research studies that support the use of music therapy in medical settings that are published in peer-reviewed journals. Please visit the Research section for more information regarding our current and past research endeavors.
What current music therapy research studies are there at Mount Sinai Beth Israel?
Our Masters- and Doctoral-level music therapy team conducts cutting-edge research in music and medicine. We currently have several studies in process. Visit our "Research" tab for links to the clinical trial pages. Our studies include:
Clinical Music Improvisation and Infusion Study - Helen Sawaya Research Project at Mount Sinai West with Gabriel Sara MD
The Effect of EMT on Anxiety Levels and Perception of Waiting Time in the Radiation Oncology Waiting Room
Effects of an Integrative Music Therapy Program on the Perception of Noise in the SICU: A Patient, Caregiver, and Physician/Nurse Environmental Study
The Effects of Music Therapy for Adult Patients Requiring Mechanical Ventilation in the ICU at Mount Sinai West with Raymonde Jean MD
The Effects of Music Therapy on Neonates with Neonatal Abstinence Syndrome – a multisite study
The Impact of Group Singing on Patients with Stroke and Their Personal Caregivers
How can I find further information on music therapy referrals for myself, a family member or a patient?
For questions about music therapy or referrals for yourself, your loved ones or your patients, please call (212) 420-2704 or email info@musicandmedicine.org.

Where can I learn more about music therapy?
Learn more about Music Therapy patient care services for adults or children, to find out more information on music therapy services available for specific needs. We list our orientation and training programs in the Education & Training Section. Check out our Music Therapy Resources page for other sites containing information on music therapy. In addition, the American Music Therapy Association includes general information on the field of music therapy.
Do you provide training or orientations on your music therapy approach?
We provide one to two day orientations and observations on our music therapy approach that are available to anyone who is interested. We are also an AMTA-approved training site for music therapy students seeking the internship for board certification. For music therapy professionals seeking advanced training in our music psychotherapy approach, we have an International Training Institute and the Thanks to Scandinavia program.
What is the International Association for Music and Medicine?
The IAMM is an association which is comprised of medical professionals and music therapists and music and medicine professionals. The IAMM's (International Association for Music and Medicine) mission is to provide a forum for research and practice of music's impact on medical outcomes.