Meet Our Team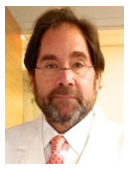 Michael J. Bronson, MD
Orthopedic Surgeon
Dr. Bronson focuses on problems of the hip and knee in all age groups, from athletic injuries in younger patients and degenerative arthritic disease and joint replacement in the older population. He has developed the Vision Total Hip, a widely recognized and used total hip replacement system which avoids the use of cement, substantially prolonging the lifespan of the replacement. In addition, Dr. Bronson has done extensive work in developing new surgical instruments for minimally invasive unicondylar partial knee replacement. Most recently, he has brought the cutting edge technology of Anterior Total Hip Replacement to Mount Sinai, the only total hip surgery involving no cutting of muscles which dramatically decreases post-surgical pain, blood loss, and recovery time.
Steven F. Harwin, MD
Orthopedic Surgeon
Dr. Harwin is Chief of Adult Reconstruction and Total Joint Replacement of the Hip and Knee at Mount Sinai Beth Israel in New York City and directs its Total Joint Replacement Bloodless Surgery Program. His practice is limited to primary and revision total hip and total knee replacement. He is an Associate Professor of Orthopaedic Surgery at the Icahn School of Medicine at Mount Sinai and he has authored and co-authored more than 160 peer-reviewed scientific articles and contributed more than 150 book chapters, surgical techniques, academic lectures and presentations. Dr. Harwin has been named a "Top Doctor" by US News and World Report, a "Best Doctor in America", a "New York Super Doctor" and a "Best Doctor in the New York Metro Area". He was recently honored as "One of America's Outstanding 125 Knee Surgeons" and one of America's "Orthopaedic Surgeons to Know."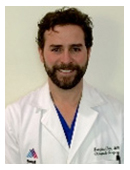 Douglas B. Unis, MD
Orthopedic Surgeon
Dr. Unis specializes in minimally invasive hip and knee replacement surgery. Dr. Unis is one of a select group of surgeons in the US who performs anterior total hip replacement surgery, in which no muscle or tendon is cut and which requires no post-operative dislocation precautions. He was one of the first in the New York metropolitan area to perform this procedure. His other interests include complex revision hip and knee reconstruction. In addition to performing surgery, Dr. Unis serves as an assistant clinical professor of orthopedic surgery at Columbia University College of Physicians and Surgeons and participates in clinical research related to hip and knee reconstruction.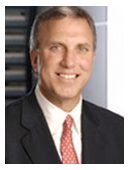 Donald M. Kastenbaum, MD
Orthopedic Surgeon
Dr. Kastenbaum is an authority in the field of orthopaedic surgery and a recognized expert in hip and knee surgery. He has performed more than 5,000 primary and revision total hip and total knee replacements and has helped develop several total hip and knee prostheses that are in use worldwide. He also has extensive experience in treating sports-related injuries and performing arthroscopic surgery of the knee. In addition to his busy clinical practice, he has also served as President of the Mount Sinai Beth Israel Medical Board, and serves as Chairman of the Surgical Chairs and Vice President/Medical Director of Perioperative Services. Dr. Kastenbaum is a renowned expert in Hospital Perioperative Management, Safety/Efficiency/Outcome Analysis and assists hospitals worldwide in creating "Best Practice" models.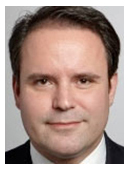 Calin S. Moucha, MD
Orthopedic Surgeon
Dr. Moucha's interest is in complex primary and revision surgery of the hip and knee, and enjoys tackling the most complex cases. As a member of the Musculoskeletal Infection Society (MSIS,) Dr. Moucha is intimately involved with the newest methods of preventing and treating periprosthetic joint infections. Additionally, Dr. Moucha is a big believer in patient education preoperatively, including Joint School where patients have the opportunity to meet members of their care team prior to surgery. As a member of the American Association of Hip and Knee Surgeons (AAHKS), Dr. Moucha stays on top of new developments in the field of joint replacement and regularly reviews articles for publication in journals and sits on several committees in the industry, including the American Academy of Orthopedic Surgeons' (AAOS) Patient Safety Committee.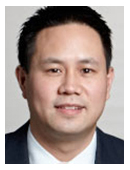 Darwin Chen, MD
Orthopedic Surgeon
Dr. Chen specializes in hip and knee replacement, minimally invasive surgery, and complex and revision arthroplasty. He performs innovative procedures such as partial knee replacement as well as direct anterior hip replacement. In addition, he has a special interest in hip preservation surgery, performing periacetabular osteotomy (PAO), surgical hip dislocation, and hip arthroscopy. Academically, Dr. Chen is part of the core teaching faculty at Mount Sinai, and regularly lectures and teaches at the orthopaedic residency program. He has written numerous peer reviewed journal articles and book chapters. His clinical research interests include the influence of surgical approach (direct anterior vs. mini-posterior) on the outcomes of total hip arthroplasty.