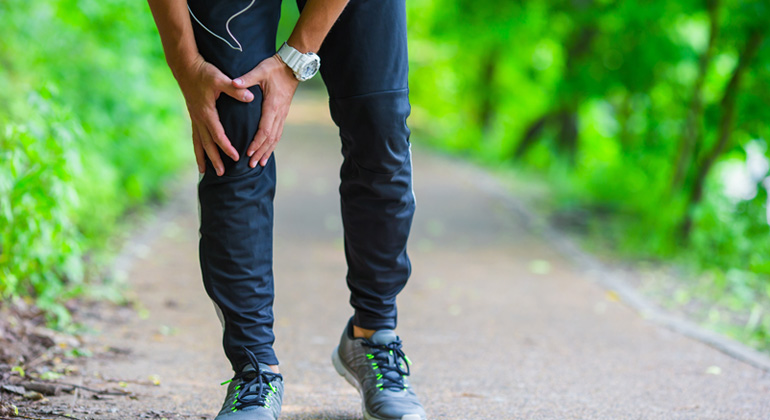 If you are experiencing joint pain and have less mobility, joint replacement surgery may be right for you. We are proud to serve 32BJ members and their families with state-of-the-art care at Mount Sinai West, a 32BJ Health Fund Center of Excellence facility.
We know that hip and knee joint replacement surgery can be stressful for patients and families. Our team of doctors, nurses, therapists, and other caregivers will work to minimize pain, shorten recovery time, and achieve the best possible long-term outcome.
Program benefits include:
Access to our best orthopedic surgeons
No co-pays for all visits from surgery through 30 days post-treatment
No co-pays for up to 10 physical therapy visits within 50 days following discharge
Individualized evaluation and care plan
Personal Care Guide to answer questions and to coordinate visits to Mount Sinai
Free transportation to and from the hospital for surgery
Free grocery delivery to your home to make your recovery easier
Located Outside of New York?
To better serve all 32BJ members, this Joint Replacement Surgery program is also available to 32BJ members in New Jersey, Connecticut, Florida, Massachusetts, and Pennsylvania through the 32BJ Health Fund Centers of Excellence.
To learn more about the Joint Replacement Surgery program at Mount Sinai or through our hospital partners, please contact the Mount Sinai Union Services team at 914-350-3128.
Your Personal Care Team
When you have joint replacement surgery, a personal care team will coordinate your care throughout the surgical and recovery process. A key member of the team will be your Care Guide. Your Care Guide will:
Meet with you during your hospital stay to build a customized plan for your recovery
Assist with scheduling a car service to and from the hospital
Help address any questions you may have and assist in your transition home
Continue to be available to you by phone or email for 30 days after you go home
Your Patient Journey
Prior to surgery, you will meet with your orthopedic surgeon to discuss the procedure. If you or your family has specific questions about the surgery, please bring them to this appointment. The surgeon will answer them.
Once we have planned your surgery, the clinical team will schedule pre-operative testing. This testing takes place several weeks before the procedure. It can include electrocardiogram, X-rays, and blood tests.
We recommend that you involve your family or friends in the planning process. This will make it easier for them to help you when you return home. If you think you may need more help than a friend or a family can provide, please contact 32BJ Health Services at 866-230-3225.
On the day of your surgery, please bring the name and telephone number of an emergency contact.
Joint School
We ask all patients to participate in an education program, called "Joint Class." This takes place two weeks before your surgery. This class will help you:
Learn more about your surgery, pain management, and recovery
Meet with care team members and ask questions
Schedule any necessary pre-surgical screening and testing
We ask you to invite one family member or friend to join you at Joint Class.
Your Hospital Stay
On the day of your surgery, we can provide free car service to transport you to the hospital. At the hospital, you will report to the registration desk. There will be no co-pay. Next, you will meet with your anesthesiologist and your surgeon before being escorted to the operating room.
Joint replacement surgery usually takes several hours. You will receive either local or general anesthesia.
After surgery, we will monitor you closely in the recovery room, also called the Post-Anesthesia Care Unit (PACU), for a few hours. We ask your family and friends to remain in the waiting area, where we'll give them updates on your progress. Once you have recovered from the anesthesia, we will transfer you to your room and let your family and friends know where you'll be. You will probably stay in the hospital for one to two days after the procedure.
While you're in the hospital, a physical therapist will visit you and help you with your exercises. Before you leave the hospital, your surgeon and health care team will develop a personalized activity program to suit your specific recovery needs.
Leaving the Hospital
We offer free car service home. Your Care Guide will also assist in coordinating home services and arranging any follow-up appointments you may need with your doctors. If you need assistance after surgery to order your medical equipment, please contact your Mount Sinai Care Guide.
Recovery at Home
We will call within 48 hours of your return home to check on you. We will make sure all the services you need are in place and answer any questions you might have. You will continue with physical therapy, either in your own home or in a physical therapy center.
We will schedule a post-operative follow-up office appointment with your surgeon about two weeks after surgery. Your Care Guide will assist you for as long as you need.