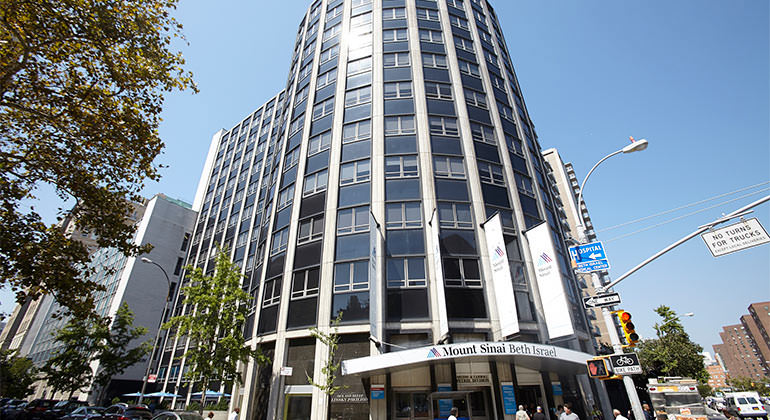 Preparing for Your Procedure at Mount Sinai Beth Israel
At Mount Sinai Beth Israel, we take pride in providing the highest quality care to all our patients. We want you to have the best possible experience before, during, and after your procedure—and the best possible outcome. To help you on your way, we provide instructions on how to prepare and what to expect. Please follow these instructions carefully.
Ensuring Your Procedure Takes Place
Before your procedure, please complete the following to ensure that your procedure is confirmed. These requirements include:
Complete your preadmission testing: Complete these tests 7 to 30 days before your procedure date. Your primary care doctor (PCP) can complete the required presurgical testing, or you can contact presurgicaltesting@mountsinai.org to have the tests completed at a Mount Sinai location.
Share requested medical records: Make sure your doctor has received any requested medical records or other information about your health.
Read our latest COVID-19 policies. Your physician will inform you of any necessary testing requirements.
Secure an escort: If you are having a procedure and going home the same day, you will need to arrange for a person to accompany you home (an escort). Please read more about our escort requirements under Preparing for Your Procedure: General Information.
Follow your doctor's instructions on which medications to take prior to your procedure.
Planning Your Visit at Mount Sinai Beth Israel
The day before your procedure at Mount Sinai Beth Israel, our scheduling team will call to tell you what time to arrive on the day of your procedure. Patients who have procedures scheduled on Mondays will receive calls the Friday before. If you do not hear from the scheduler by 5 pm the evening before your procedure, please call 212-420-2970. Mount Sinai Beth Israel is easily accessible by car, subway, or bus.
The Day of Your Procedure
When you arrive for your procedure at Mount Sinai Beth Israel, you can check-in at the Admissions/Registration Desk/Patient Access Services Department located on the main floor, Suite L-08 at 16th Street and First Avenue. T: 212-420-4749. Please arrive on time. Do not bring any valuables with you on the day of your procedure.
Please bring the following items with you:
Government-issued ID (driver's license, passport, or New York State ID)
Health insurance card 
Prescription card, and pharmacy name and phone number
Any physician referrals, as requested
Health care proxy information, if you have one (speak to your care team for more information)
We recommend you wear glasses because unfortunately, we do not have supplies for contact lens care
We suggest wearing comfortable clothes that are easy to take off and put on
If you expect to be admitted and spend the night after your procedure, please bring any personal items you will need for your stay. Please bring only what you need and leave your valuables, including jewelry, watches, rings, earrings, and cash, at home.
Visitor Information at Mount Sinai Beth Israel
You may only have one visitor with you on the day of your procedure. Due to COVID-19, our visitor policies change periodically; check our latest COVID-19 Visitor Policies.
Leaving the Hospital
Before you leave the hospital, your surgeon will give you instructions about medications, rest, and other things you need for a safe and comfortable recovery. If you have any questions, please speak with your doctor.
You must have an escort with you who is at least 18 years old when you leave the hospital.
Information About Billing and Insurance
For more information, please refer to our Billing and Insurance policies.
Medical Records
For information on how to obtain your medical records, please refer to the Medical Records section of our website.
My Mount Sinai App: Makes Managing Your Health Care Easier
MyMountSinai® is your online gateway to Mount Sinai physicians and services, as well as all of your medical records. The app enables you to take care of your health care needs on the go and communicate easily with your medical team.