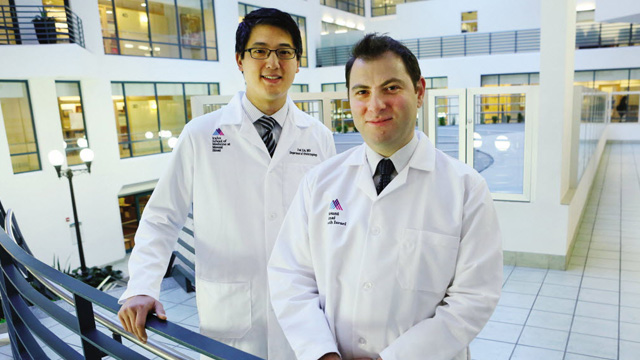 We are a resource for you if you encounter any problems, would like to file a grievance, and/or need assistance. We can facilitate contact and communication with your health care providers and the many service departments in the Health System. We'll help you with questions about patients' rights and Health Care Proxy forms. We can serve as your liaison to the Ethics Committee.
Following is a list of some of the most commonly asked questions about patient representatives. We provide the highest quality of care to all our patients in a safe environment that respects dignity, cultural, spiritual and personal needs. With your active participation in the treatment process, we can assist you in your medical progress and guide you toward a speedy recovery and discharge.
What is the grievance process?
Our goal is to provide the best health care and medical service possible. We hope to exceed your expectations. Sometimes, however, you may feel that we could have done better. The Patient Representative Office welcomes your comments, whether you wish to tell us that your stay was wonderful or to ask for help to resolve a problem. We want to hear from you. Sometimes patients or their loved ones hesitate to contact us about difficulties they may have encountered. We promise to try to resolve your problem quickly, and you will have the satisfaction of knowing that you have given us a chance to learn how to improve services at Mount Sinai Beth Israel. The information that we collect is shared with our leadership and used to develop service improvements. We value what you have to say and we welcome your call. You can expect a comprehensive investigation and detailed response to your concerns.
Can I file a grievance without giving my name?
We cannot effectively investigate anonymous grievances, but we promise to be discreet and try to honor your requests for confidentiality. If what you tell us reveals a dangerous or illegal situation, we do have an obligation to make sure that it is corrected.
Are patient representatives employed by the hospital?
Yes, patient representatives are employees who are specifically empowered to act as a neutral party by serving as a link between you and the hospital. Our goal is to facilitate a good hospital experience. We are not lawyers and do not provide legal advice.
What kind of issues does the Patient Representative Office handle?
Patient representatives can help you communicate with other staff members and can advocate on your behalf when appropriate. They also can help you understand hospital policies and procedures and can answer any questions you may have about your rights and about advance directives. Your patient representative can tell you about a Health Care Proxy and help you complete the form if you require assistance. Additionally, patient representatives serve as liaisons to the Mount Sinai Beth Israel's Ethics Committee, and can assist you in resolving dilemmas about care, treatment, and services. The Patient Representative Office can assist you if you have not been able to obtain a satisfactory resolution to a problem with your hospital stay. You have the right to safely voice your concerns. A patient representative will investigate any issues you raise and respond to you in a nonjudgmental and timely manner.
Who can call a patient representative?
Anyone can call us—you, a family member, or friend. Hospital staff members often call the Patient Representative Office on behalf of a patient when they feel we can help.
Contact Us
Patient Representative Office
Mount Sinai Beth Israel
16th Street at First Avenue
New York, NY 10003
Tel: 212-420-3818
Non-Discrimination Statement
Consistent with federal, state and city law, it is the policy of the Mount Sinai Health System that the hospitals, ancillary areas, medical practices, and the Icahn School of Medicine will not tolerate hateful, discriminatory, racist, bigoted or abusive speech or behavior of any kind on the basis of age, color, disability, gender, gender identity, immigration status, marital or partnership status, military service, national origin, pregnancy, race, religion/creed, sexual orientation or any other status protected by law.