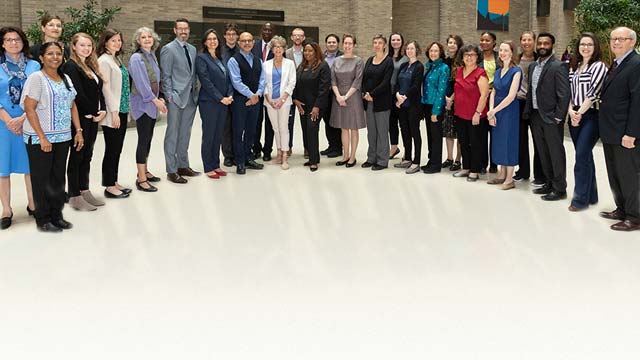 Center for Spirituality and Health
The Center for Spirituality and Health at Mount Sinai's Icahn School of Medicine is dedicated to providing compassionate patient care with seamless coordination and to advancing spiritual care through unrivaled education, research, and outreach in the many diverse communities we serve.
Mount Sinai's chaplains help people of all faiths find meaning, healing, hope, and comfort while experiencing the challenges of life. We seek to provide clarity for decision-making, inspiration, and release from stress by facilitating a feeling of connection to a Higher Power, God, the Universe, the Creator, or that which is beyond us all. Ultimately we hope to help people achieve a sense of balance and inner peace.
Spiritual care is provided by board certified, professional chaplains, including community faith leaders such as pastors, rabbis, priests, ministers, imams and other religious leaders, and specially-trained volunteers. This care is available to patients, families, friends, staff, and our community. Everyone is welcome to benefit from our services.
When Should You Call Spiritual Care?
When patients or families are:
Experiencing spiritual or emotional distress
Searching for hope or meaning
Feeling despair or losing hope
Facing life situations which seem to contribute to illness or complicate healing
Experiencing grief, guilt or anxiety
Wrestling with difficult ethical decisions
In need of spiritual or emotional support
Chapels
Mount Sinai Hospital provides dedicated space for worship and prayer.
The Hatch Interdenominational Chapel
Located at Guggenheim Pavilion, First Floor West, 1190 Fifth Avenue, New York, NY 10029
The Peck Jewish Chapel
Located at Guggenheim Pavilion, Second Floor West, 1190 Fifth Avenue, New York, NY 10029