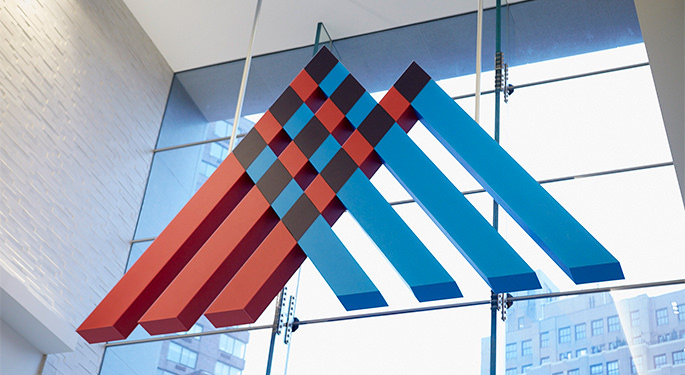 July 22, 2019: Mount Sinai Announces Major Step Forward in $1 Billion Downtown Transformation
Mount Sinai Health System, one of New York's largest integrated medical and academic health systems, today filed Certificate of Need (CON) applications with the New York State Department of Health for the new Mount Sinai Beth Israel Hospital and an enhanced and fully integrated New York Eye and Ear Infirmary of Mount Sinai. The CON applications also outline plans for a new Mount Sinai Comprehensive Behavioral Health Center. Read more
October 4, 2017: Mount Sinai-Union Square Opens New State-of-the-Art Urgent Care Center
Mount Sinai Health System today announced the opening, at the newly renovated Mount Sinai-Union Square, of a state-of-the-art, full-service urgent care center, including pediatric care, which will feature daytime, evening, and weekend hours. The renovation of the facility and creation of the urgent care center are part of Mount Sinai's transformation of services south of 34th Street, which will include a new Mount Sinai Beth Israel hospital with a highly advanced Emergency Department, expanded and renovated ambulatory and outpatient services, more than 35 operating and procedure rooms, and an extensive network of physician practices with more than 600 doctors. Read more
February 17, 2017: Statement from Jeremy Boal, President of Mount Sinai Downtown

The Mount Sinai Downtown network is proud to provide the finest quality obstetrics and gynecological care, including at Mount Sinai-Union Square (formerly the Phillips Ambulatory Care Center). All of these top quality services will continue as we undergo our Downtown transformation, but as previously announced, deliveries at Mount Sinai Beth Israel (MSBI), including neonatal care, will be ending in late May. Currently, MSBI delivers an average of only six babies daily.

When it comes time to deliver, expectant mothers will have delivery suites and operating rooms available at Mount Sinai West (MSW) and The Mount Sinai Hospital (MSH). Both hospitals are renowned for their labor and delivery services, and continue to invest in infrastructure to ensure that new and expecting mothers receive the best care possible. In addition, both MSH and MSW are equipped with a full-service, Level III neonatal intensive care unit (NICU) for infants born prematurely or with complications.

Expectant mothers who live in Brooklyn will also have the opportunity to take advantage of care closer to home. Mount Sinai is working to expand its strategic relationship with The Brooklyn Hospital Center (TBHC), and Mount Sinai and its physicians are planning to work jointly in the provision of clinical care and quality oversight of the obstetrics program at TBHC. TBHC is also equipped with a full-service, Level III NICU.