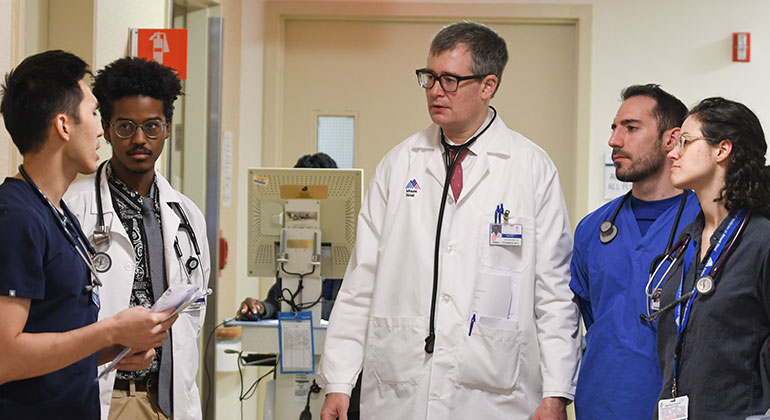 If you are admitted to Mount Sinai Beth Israel, you may be cared for by a hospitalist. A hospitalist is a physician who cares for hospital-based patients and their families. They collaborate with consultants from all specialties, and work closely with out-patient physicians to continuously to deliver high quality patient care. Our board certified physicians excel in the management of complex health conditions that require a multidisciplinary approach to care. Our hospitalists hold key administrative leadership roles for the institution, Icahn School of Medicine, and residency training program. They are the main teaching faculty for the residency training program, and Mount Sinai Beth Israel's physician assistants.
With the support of case managers, social work, nursing, physical therapy, nutrition, and many other departments, we ensure that our patients will have a smooth transition out of the hospital and back into their community.
Referrals and Follow-Up Care
In addition to in-house clinical support, our physicians work closely with your primary care physician and partners throughout the Mount Sinai Health System and the community.