The Kidney & Pancreas Transplantation program is part of Mount Sinai's Recanati/Miller Transplant Institute (RMTI), a comprehensive adult and pediatric abdominal organ transplantation center. Located in the heart of New York City, our multidisciplinary team of expert nephrologists, surgeons, anesthesiologists, immunologists, urologists and critical care provides work together to offer innovative treatment techniques and transplant medicine.
We are also one of the few centers in the metropolitan area that offers pancreas transplantation as a surgical option for individuals with type I diabetes. At Mount Sinai, our doctors have extensive experience performing multi-organ transplants, including combined liver-kidney transplants and heart-kidney transplants.
With one of the largest living donor programs in the country, half of all of Mount Sinai's yearly transplants come from living donors. RMTI continues to enhance the quality of life for transplant recipients by being at the forefront of surgical advances.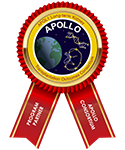 APOLLO is a national observational study. The purpose of this study is to test kidney donors and kidney transplant recipients for variants (or forms) of the apolipoprotein L1 gene (called APOL1) to determine whether they impact outcomes. APOLLO will follow individuals who receive a kidney from an eligible (living or deceased) kidney donor. In addition, APOLLO will follow individuals who donate a kidney to assess the impact of the APOL1 gene. This study is being done to improve outcomes after kidney donation and kidney transplantation. APOLLO is coordinated by the Wake Forest School of Medicine and has 13 Network Hubs that will work with all of the transplant programs in the United States, including Puerto Rico. Mount Sinai is one of these 13 network hubs.
Our transplant team is proud to be part of the APOL1 Long-term Kidney Transplantation Outcomes (APOLLO) Network, a national study supported by the National Institutes of Health (NIH) that is working to address racial disparities in kidney transplant outcomes.