Leadership
Arthur A. Klein, MD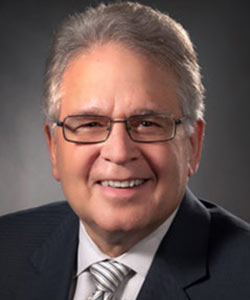 Arthur A. Klein, MD, a leader in health care management, serves as President of the Mount Sinai Health Network, Executive Vice President of Mount Sinai Hospital, and Executive Vice President of the Icahn School of Medicine at Mount Sinai. As President of the MSHN, Dr. Klein oversees Mount Sinai's growing international and domestic network of more than 100 clinical relationships, including affiliated hospitals, nursing homes, physician group practices, ambulatory surgery, and urgent care facilities. Prior to this, Dr. Klein served as the Regional Executive Director of the Western Region of the North Shore-LIJ Health System, Senior Vice President for Pediatric Services of the North Shore-LIJ Health System, Chief of Staff of the Steven and Alexandra Cohen Children's Medical Center of New York, and the Philip Lanzkowsky Professor of Pediatrics Hofstra North Shore-LIJ Medical School. Dr. Klein is a fellow of the American Academy of Pediatrics and the American College of Cardiology and has written extensively on pediatric cardiology. He also serves, or has served, on a number of committees and boards, including the Board of The Sackler School of Medicine/Tel Aviv University; the Committee for Hispanic Children and Families, Inc.; the Committee on Health Professions of the American Hospital Association as the Chair; and the National Board of the Voluntary Hospital Association of America. A native of New York City, Dr. Klein received his undergraduate degree from the Massachusetts Institute of Technology and his medical degree from the State University of New York Downstate Medical Center.
Szabi Dorotovics, MD, MBA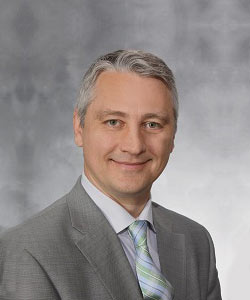 Szabi Dorotovics, M.D. serves as Vice President for International Business Development at the Mount Sinai Health System and as President of Mount Sinai International, LLC. Dr. Dorotovics is a seasoned leader with more than 20 years of experience in strategic positioning, business development, and enterprise management in the global health care delivery arena. He has brought numerous projects to operational and financial success and continues to build a large, personal network of health care executives, corporate leaders, and top government officials in Europe, Latin America, China, and the Middle East. After graduating from Hungary's Albert Szent-Gyorgyi Medical School in 1993, Dr. Dorotovics gained experience in emergency medicine as a practicing physician, subsequently holding a key business development position at Johnson & Johnson Hungary and establishing the FirstMedCenters private clinic in Budapest. Between 2001 and 2014, he served as Managing Director of Johns Hopkins Medicine International, where he secured and managed multiple international relationships. Since 2014, he has led Mount Sinai International LLC, the organization that was established as a part of the Mount Sinai Health System to provide strategic focus for international consulting, educational and clinical care collaborations, and oversight of institutional affiliations with foreign organizations.
Saul Gitlin, MA, MBA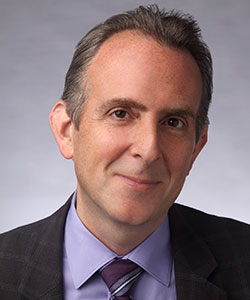 To support ongoing China business development, Saul Gitlin serves as the Mount Sinai International Senior Director for China. Saul leads existing partner relationships and spearheads new business growth in the People's Republic of China, and the Greater China region.
Saul joined Mount Sinai after a 35+ year career that has been focused on business development in Asia, and within Asian 'diaspora' communities. In 1982, as a Cornell University student majoring in Chinese Studies, Saul was part of the 'first wave' of American undergraduates to study as an exchange student for a full-year in the People's Republic of China (at Fudan University in Shanghai) following the establishment of diplomatic relations between the United States and China. After receiving his MA in East Asian Studies from Yale in 1985, Saul returned to China for almost a decade working in senior Business Development, Strategy, Sales, and Marketing positions for American, European, and Middle Eastern multinational companies across a broad range of industrial and consumer industries. Prior to joining Mount Sinai, Saul also served for 17 years as Executive Vice President and Managing Director for the WPP Group's Asian multicultural marketing and communications agency - Kang & Lee - leading the development of brand strategy and communications for Fortune-500 clients within the burgeoning Chinese immigrant communities across the USA and Canada. During this tenure, he developed deep healthcare category expertise, working heavily with both top-ranked managed-care and pharmaceutical client brands, including Oxford, UnitedHealthcare, Harvard Pilgrim Health Care, GSK, Roche, Novartis, Gilead Sciences, AstraZeneca, Merck, and Pfizer, among others. Saul also served as Senior Vice President for Global Strategy in China for the Interpublic Group's (IPG) Mediabrands unit. As a recognized authority on international and cross-cultural business development, marketing, and communications, Saul has been heavily quoted and published in both offline and online media in the USA and abroad, including The New York Times, The Huffington Post, Bloomberg, Digiday, Sina.com, and a wide range of industry-specific trade outlets. He is completely fluent in both spoken and written Chinese, and also holds an MBA from Columbia University Business School.
Jonathan Wetzel, MBA-H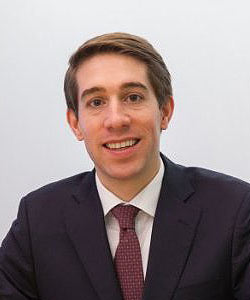 As Director of Network Development and International Business Development, Jonathan Wetzel is responsible for managing active relationships and new partnerships. He plays a key role in Mount Sinai's global expansion and the operational oversight of Mount Sinai International, LLC. Prior to this, he served as Associate Director of Network Development and International Business Development and Manager of Network Development, predominately focusing on strategic partnerships, acquisitions, and relationship management for the Mount Sinai Health Network. Before joining Mount Sinai, Mr. Wetzel served as Project Manager, Western Region, for Northwell Health (formerly known as the North Shore-LIJ Health System), where he began his career as one of only four administrative fellows selected from graduate programs focused on health care administration. Mr. Wetzel holds an MBA in Health Care Management from Union Graduate College and a BA in Behavioral Neuroscience from Lehigh University.
Tak W. Kwan, MD
A native of Macau, China, Tak W. Kwan, MD, is an active clinical researcher and international expert on minimally invasive approaches to coronary and valvular heart diseases. Dr. Kwan is the recipient of numerous grants, has authored or co-authored more than 120 peer-reviewed papers, and has presented findings in medical conferences worldwide. After graduating from Brooklyn College of the City University of New York with Honors in Chemistry, Dr. Kwan completed his medical training, including his cardiovascular fellowship, at the State University of New York Downstate Medical Center. Dr. Kwan was then recruited to the Downstate faculty in the Department of Cardiology, and within four years he was promoted to Co-Director of Cardiac Catheterization Laboratory and Associate Professor of Clinical Medicine. Later on, Dr. Kwan took the Directorship of Cardiac Catheterization Laboratory and Interventional Cardiology at The Brooklyn Hospital Center. In 2006, he was named Executive Chief of the Asian Services Center and Senior Associate Director of Cardiac Catheterization Laboratory and Interventional Cardiology at Beth Israel Medical Center. Presently, Dr. Kwan holds the appointment of Clinical Professor of Medicine at the Icahn School of Medicine at Mount Sinai and Medical Director of Mount Sinai International. He honors his cultural heritage by using his language, cultural, and clinical skills to care for the large population of Chinese immigrants in New York City.