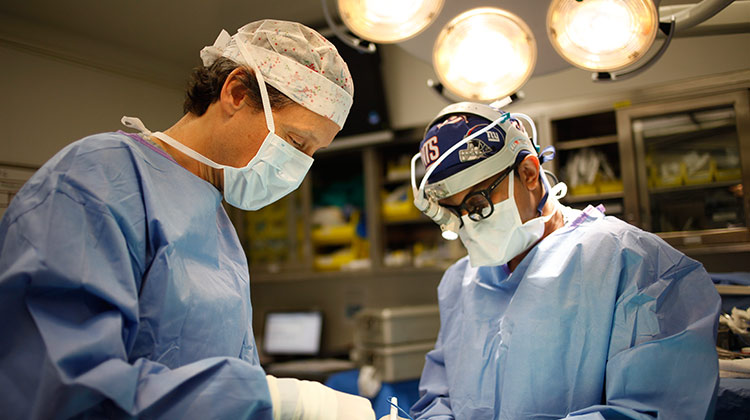 Strategic Support, Advisory, and Consulting Services
Mount Sinai International, LLC (MSI) offers a full range of programs, support, and services to our strategic partners around the world. Some examples of these include:
Dedicated partnership management team and joint oversight of clinical performance
Contributing to planning and development, including supporting feasibility studies and business planning, assessing human resources needs, and reviewing functional floor plans and specifications for equipment and information systems
Executive and key staff recruitment guidance and participation
Advising on clinical and non-clinical governance structures based on the integrated Mount Sinai model, as well as local health care delivery culture
Guiding the implementation of state-of-the-art hospital management systems and operational best practices
Assisting partners to prepare and obtain Joint Commission International accreditation
Supporting the development of cutting-edge medical quality and patient safety systems to achieve clinical excellence through hospital accreditation
Consulting with human resources leadership on the design and implementation of human resources development programs, including educational and training programs for local staff
Assisting in the development of clinical programs and centers of excellence in select medical specialties
Facilitation of clinical care and clinical research collaborations
Monitoring and providing assistance with quality and safety program improvement
Examples of engagements completed to date include:
Due diligence and quality/safety gap assessment for a hospital in Latin America, as part of a long-term strategic collaboration
Clinical Program Plan development for hospital in Asia Pacific, as part of a long-term strategic collaboration
Human resources due diligence, gap assessment, and development plan for a green-field hospital in Central Asia
Architectural design review and recommendations for a green-field hospital in Central Asia
International Patient Services
The Mount Sinai Health System offers comprehensive clinical services for those patients seeking help from abroad. The International Services Department at Mount Sinai takes a personalized approach to providing patients with the most effective and efficient care possible. With a strong tradition of excellence in successful treatments and scientific research, Mount Sinai attracts patients from around the globe who seek physician consultations, second medical opinions, specialized surgical procedures, and other medical treatments. In addition, the International Services Department assigns each visiting patient a dedicated member of our medical concierge team, who offers personal assistance 24 hours a day, beginning with the initial phone call to the final transfer of medical records after treatment is complete.
Learn more about Mount Sinai's international patient services