Richard A. Friedman
Richard A. Friedman, is the Co-Chairman of the Boards of Trustees of the Mount Sinai Health System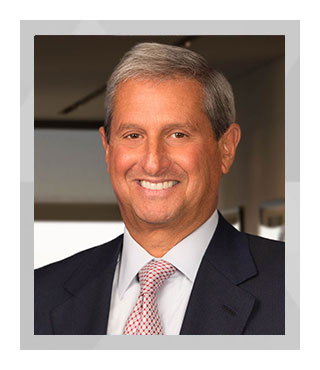 Mr. Friedman joined the Boards of Trustees of the Mount Sinai Health System in 2001 and was named Co-Chairman in April 2019. In 2010, a substantial gift from the Friedman family allowed for the creation of The Friedman Brain Institute. Mr. Friedman has also made substantial contributions to fund scholarships at the Icahn School of Medicine at Mount Sinai, as well as an additional major commitment to the Institute, and is Chairman of the Development Committee, leading the institution's current capital campaign.
He is Chairman, Asset Management of Goldman Sachs, where he has worked since 1981. He is a member of the company's Management Committee and the Co-Chairman of the Corporate, Real Estate, Infrastructure, and Cooperation Fund Investment Committees.
In addition to his work with Mount Sinai, he is the senior fellow and the Secretary of the Corporation of Brown University. His son, Dr. Joshua Friedman is a Neuro-Oncologist at the Icahn School of Medicine.