Peter W. May
Chairman Emeritus, the Boards of Trustees
Mount Sinai Health System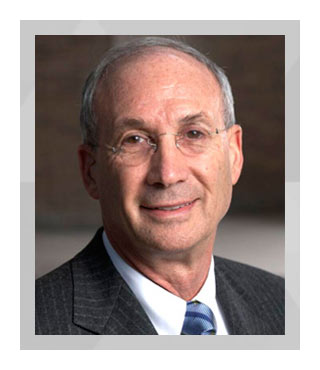 Mr. May is Chairman Emeritus of the Boards of Trustees of the Mount Sinai Health System. He joined the Boards in 1989, was named Chairman in 2002, and served with distinction until April 2019. During this time, he and Kenneth L. Davis, MD, President and CEO of the Mount Sinai Health System, led the turnaround of this major academic health center from serious financial difficulties to what is today one of the largest and most innovative academic medical centers in the United States.
Mr. May has more than 40 years of business and investment experience and has served as president and chief operating officer of public companies for over 20 years. Mr. May is President and a founding partner of Trian Fund Management, L.P. ("Trian"). Mr. May, along with Nelson Peltz and Ed Garden, founded Trian in November 2005. Trian invests in under-performing and undervalued public companies and looks to work constructively with the management and Board of Directors to create lasting shareholder value.
Mr. May serves as the non-executive Senior Vice Chairman of The Wendy's Company. Mr. May served as a member of the board of directors of Mondelēz International, Inc. He served as a director of Tiffany & Co. from May 2008 through May 2017. And from April 1993 through June 2007, Mr. May served as President, Chief Operating Officer and a director of Triarc Companies, Inc., which owned Arby's Restaurant Group, Inc., the Snapple Beverage Group, as well as other consumer and industrial businesses during that time.
From 1983 until December 1988, Mr. May was President and Chief Operating Officer and a director of Triangle Industries, Inc., the largest packaging company in the world and a Fortune 100 industrial company, when that company was acquired by Pechiney, S.A., a leading international metals and packaging company.
In addition to his service to Mount Sinai, Mr. May is an Emeritus Trustee of The University of Chicago and a Life Member of the Advisory Council of The University of Chicago Booth School of Business. He also serves as Co-Chair of the New York Philharmonic, a director of Lincoln Center for the Performing Arts, a trustee of the New-York Historical Society, a partner of the Partnership for New York City, an honorary member of the Board of Directors of the 92nd Street Y, and was the past Chairman of the UJA Federation's "Operations Exodus" campaign. He is Chairman of the Board of The Leni and Peter May Family Foundation.
A native of New York, New York, Mr. May holds AB and MBA degrees from The University of Chicago and is a Certified Public Accountant (inactive). Mr. May also holds an Honorary Doctorate in Humane Letters from The Mount Sinai School of Medicine of New York University.