Niyum Gandhi
Executive Vice President, Chief Financial Officer and Chief Population Health Officer at Mount Sinai Health System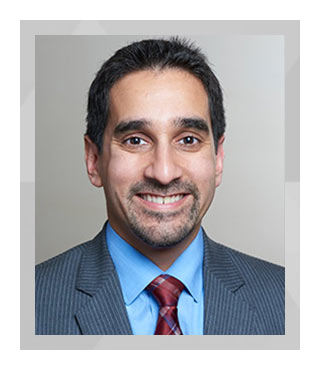 Niyum Gandhi is the Executive Vice President, Chief Financial Officer and Chief Population Health Officer at Mount Sinai Health System. In this role, he oversees Mount Sinai's transition from a primarily fee-for-service model of care to one that is also inclusive of value and risk-based population health.
Mr. Gandhi's role involves aligning the Health System's clinical and economic transformations in support of Mount Sinai's vision to be the leading population health manager in the competitive New York market, as well as the best possible partner to the Health System's broad physician community. This includes fostering care management and clinical model redesign to ensure that high-value care is delivered by the Health System and its partners, working with payers to establish the new economic models that support the delivery of value-based care, and building the Health System's clinically integrated network – Mount Sinai Health Partners IPA, LLC.
Prior to his position at Mount Sinai, Mr. Gandhi served as a partner in the Health and Life Sciences consulting practice of Oliver Wyman in Chicago, where he focused on value-based health care strategy and transformation for physician groups, hospitals, and health plans. At Oliver Wyman, Mr. Gandhi also worked with a variety of Accountable Care Organizations (ACOs) and other population health management companies, helping them design and implement value-based clinical models, develop value-based contracts and integrated product distribution strategies, align physician incentives toward value, and establish the appropriate infrastructure to support population health management.
Mr. Gandhi holds an AB in economics and finance from Harvard University. He has authored several articles on ACOs, payer/provider partnerships, and physician engagement and serves as a regular conference speaker on a variety of issues related to population health and value-based care.