Chief Scientific Officer
Mount Sinai Health System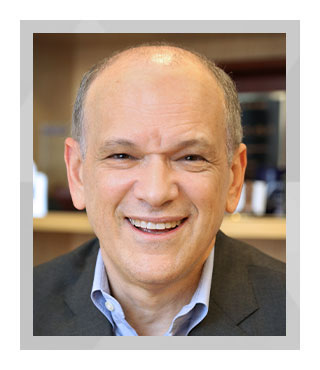 Nash Family Professor of Neuroscience
Director, The Friedman Brain Institute
Dean for Academic Affairs
Icahn School of Medicine at Mount Sinai
As Dean for Academic Affairs and Chief Scientific Officer, Dr. Nestler oversees research and educational efforts throughout the Icahn School of Medicine at Mount Sinai and the Mount Sinai Health System. He works with department chairs and institute directors to execute the strategic plan to build our research portfolio in order to drive new discoveries that will change the lives of patients. He also works with several Icahn Mount Sinai deans to provide innovative curricula for medical students, graduate students, and postdoctoral and clinical fellows. In addition, Dr. Nestler is the Nash Family Professor of Neuroscience and Director of The Friedman Brain Institute.
In his own research, Dr. Nestler strives to better understand the molecular mechanisms of drug addiction and depression. He uses animal models of these disorders to identify how drugs of abuse or stress change the brain to lead to addiction- or depression-like syndromes, with a focus on transcriptional and epigenetic mechanisms. The goal is to develop improved treatments for these disorders. Dr. Nestler has authored more than 700 journal articles, 30 book chapters, and five books.
Before he came to Mount Sinai, Dr. Nestler was on the Yale faculty from 1987 to 2000 as the Elizabeth Mears and House Jameson Professor of Psychiatry, Pharmacology, and Neurobiology, and Director of the Division of Molecular Psychiatry and the Abraham Ribicoff Research Facilities. Next, he served as the Lou and Ellen McGinley Distinguished Professor and Chair of the Department of Psychiatry at UT Southwestern Medical Center in Dallas. In 2008, he joined Mount Sinai as Chair of the Department of Neuroscience. He served in this capacity until 2016, when he became Dean for Academic and Scientific Affairs. He was also the founding Director of the Brain Institute, created in 2008 and renamed The Friedman Brain Institute in 2010.
Dr. Nestler has served on a number of national organizations. He has been on the Board of Scientific Counselors and National Advisory Drug Abuse Council of the National Institute on Drug Abuse, the National Advisory Mental Health Council for the National Institute of Mental Health, a Council member and President (2011) of the American College of Neuropsychopharmacology, and a Council member and President (2017) of the Society for Neuroscience. He was elected to the Institute of Medicine (now the National Academy of Medicine) in 1998 and to the American Academy of Arts and Sciences in 2005.
Dr. Nestler earned his PhD (pharmacology) and MD degrees from Yale University, and completed his residency training in psychiatry at McLean Hospital and Yale in 1987. He also was a postdoctoral fellow in pharmacology and psychiatry at Yale.