Mark Kostegan
Chief Development Officer, Senior Vice President for Development,
Mount Sinai Health System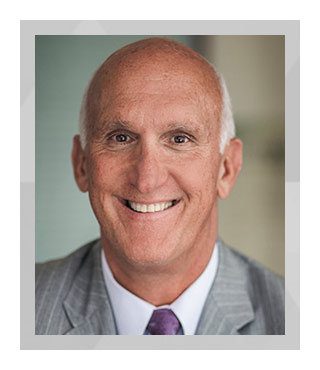 With more than 35 years of experience in health care fundraising, Mark Kostegan brings a distinctive and valuable perspective and a strategic approach to philanthropy that has earned him a reputation for breaking institutional fundraising records. Since 2008, he has served as Chief Development Officer and Senior Vice President for Development at Mount Sinai, overseeing a dynamic and growing fundraising program that recently culminated in the successful conclusion of the Campaign for Mount Sinai: The Campaign has brought in more than $1.5 billion, far surpassing its ambitious $1 billion goal.
Before joining Mount Sinai, Mr. Kostegan was the Chief Development Officer at Brigham and Women's Hospital, a Harvard teaching affiliate in Boston, where he built a first-rate development operation and achieved the highest philanthropic revenue levels in the history of the Brigham. Under his leadership, the Brigham concluded a $200 million campaign more than a year ahead of schedule, exceeding that goal by nearly 20 percent, and—upon the conclusion of that campaign—initiated a new $500 million comprehensive campaign. Mr. Kostegan's previous positions included chief philanthropy officer at the Joslin Diabetes Center, Boston's Children's Hospital, and the Massachusetts Eye and Ear Infirmary.
At Mount Sinai, Mr. Kostegan has applied the same standards of professionalism and leadership that drove his success at the Brigham. Since his arrival, the Health System has exceeded its philanthropic targets every year, and the Campaign for Mount Sinai has secured record gifts for the institution. Philanthropic giving at these high levels—including more than $300 million in 2012—has powered Mount Sinai's strategic plan, enabling the recruitment of first-rate talent and expanding the disease- and research-based institutes that represent the Health System's future. In spite of uncertain economic times, the Campaign also raised funds for the new Hess Center for Science and Medicine, one of the few successful bricks and mortar components of capital campaigns across the country; the Center opened in late 2012. Mr. Kostegan has put into place a variety of program "firsts" for Mount Sinai—such as annual leadership giving, a grateful patient outreach program, and online giving—as well as defining the campaign through branding and collateral. He has also recruited 22 new members of the Mount Sinai Boards of Trustees.
Mr. Kostegan, an alumnus of Suffolk University, is a Fellow of the Association for Healthcare Philanthropy, the highest level of achievement in the field of health care resource development.