Mark Kostegan
Chief Development Officer, Senior Vice President for Development,
Mount Sinai Health System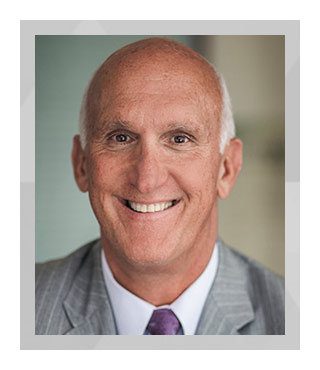 With more than 40 years of experience in health care fundraising, Mark Kostegan brings a distinct and valuable perspective as well as a strategic approach to philanthropy that has earned him a reputation for breaking institutional fund-raising records. Since 2008, he has served as Chief Development Officer and Senior Vice President for Development at Mount Sinai, raising almost $3 billion in philanthropic revenue and overseeing a dynamic and growing fundraising program.
Under his direction, the Health System consistently secures record-breaking gifts and exceeds its philanthropic targets, including the successful Campaign for Mount Sinai which culminated in 2013 and brought in more than $1.5 billion, far surpassing its ambitious $1 billion goal. The Campaign fully realized the potential defined by the Institution's 2006-07 strategic plan, enabled the recruitment of first-rate talent, and expanded the disease- and research-based institutes that represent the Health System's future. In spite of uncertain economic times, the Campaign also raised funds for the new Leon and Norma Hess Center for Science and Medicine, one of the few successful brick-and-mortar components of capital campaigns across the country during that period.
Working closely with senior leadership and his development team, Mr. Kostegan is currently spearheading another major capital campaign—the first for the entire Mount Sinai Health System, which includes the Icahn School of Medicine at Mount Sinai and its eight system hospitals—that will raise $2 billion by 2025. The "Limitless" capital campaign has already raised $1 billion—one year ahead of schedule and despite a global pandemic—during its nucleus phase from 2017-2020. Now in the public phase, the campaign continues to press ahead towards its $2 billion milestone in order to invest in expanding and enhancing facilities, driving groundbreaking scientific research, educating the next generation, and delivering innovative and compassionate patient care.
Mr. Kostegan's vision has always included novel approaches to philanthropy and innovative presentations of the institutional strategic agenda on platforms tailored to key audiences. His integral presence and guidance during Mount Sinai's comprehensive strategic planning process has ensured the close connection between the selection of emerging priorities that will have a profound impact across the Health System and the potential for philanthropic support.
Additionally, Mr. Kostegan has put into place a variety of program "firsts" for Mount Sinai, such as annual leadership giving, a grateful-patient outreach program, and online giving. He has also recruited more than 30 new members of the Mount Sinai Boards of Trustees.
Mr. Kostegan previously held executive development leadership roles at Brigham and Women's Hospital, Joslin Diabetes Center, Boston's Children's Hospital, and the Massachusetts Eye and Ear Infirmary, where he broke fund-raising records that exceeded philanthropic revenue goals and successfully implemented strategies that advanced the fundraising agenda within each institution. Mr. Kostegan, an alumnus of Suffolk University, is a Fellow of the Association for Healthcare Philanthropy, the highest level of achievement in the field of health care resource development.