Margaret Pastuszko
President and Chief Operating Officer, Mount Sinai Health System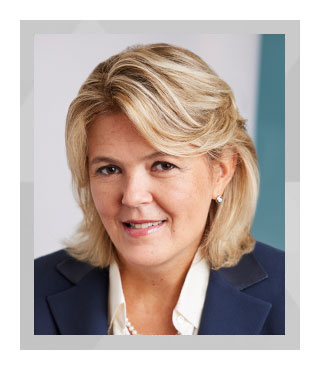 Margaret Pastuszko, MBA, President and Chief Operating Officer of the Mount Sinai Health System, has provided exemplary leadership and strategic guidance in meeting system goals that have helped Mount Sinai become a global leader in health care. As President and Chief Operating Officer, she is responsible for establishing, achieving, and exceeding short-term and long-term objectives; maintaining the overall viability of the Health System; and directing operations and corporate services.
Ms. Pastuszko joined Mount Sinai in 2000 as Director of Strategic Planning and Implementation for the Mount Sinai School of Medicine, and has held positions of increasing responsibility over the years, involving analytics, operations, strategy, and system integration. As Executive Vice President, Chief Operating Officer, and Chief Strategy Officer, Ms. Pastuszko led the Health System's agile operational response to the unprecedented challenges of COVID-19 pandemic, and has worked to improve access and throughput, optimize resource allocation, and advance new technologies to enhance care and operations.
As the economics of health care shift from growth mode to achievement of efficiencies and value creation, Ms. Pastuszko is a leader in Mount Sinai's commitment to performance and continuous improvement and the identification of opportunities for investment and resource optimization.
After obtaining a Master in Business Administration (MBA) from The Wharton School of the University of Pennsylvania with a major in health care management and economics, Ms. Pastuszko became a consultant with APM Management Consultants and later, CSC Healthcare Consulting, with a focus on strategic planning, before joining Mount Sinai.