Kumar Chatani
Executive Vice President and Chief Information Officer,
Mount Sinai Health System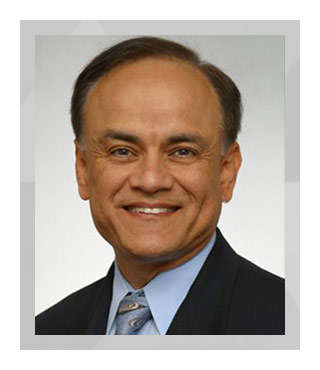 Kumar Chatani, MBA, brings nearly 30 years of experience in information technology and business management to his role as Executive Vice President and Chief Information Officer (CIO) of the Mount Sinai Health System. Mr. Chatani manages a budget of roughly $300 million and oversees 1,000 employees. Mount Sinai continues to lead the way in using technology to deliver excellent health care using patient-friendly mobile apps, population health management systems and data exchanges.
Under his direction, Mount Sinai Health System was named a winner of "Health Care's Most Wired®" award in 2017 by the American Hospital Association's (AHA) Health Forum. The survey found that Most Wired organizations are using smart phones, telehealth and remote monitoring to create more ways for patients to access health care services and capture health information.
Becker's Hospital Review honored Mr. Chatani as one of the 2016 "100 Hospital and Health System CIOs to Know" for his excellence in leadership and for managing health IT during a time of change in the industry. He was also recognized as a 2014 Computerworld "Premier 100 IT Leader" for motivating his IT teams and colleagues, creating a positive work environment, envisioning innovative solutions to business challenges, and effectively executing IT strategies.
The Health System also won the Healthcare Information and Management Systems Society (HIMSS) Enterprise Davies Award for excellence in health information technology (IT) in 2012 for implementing an electronic medical record and using it in novel ways. HIMSS is an international cause-based, global enterprise that produces health IT thought leadership, education, events, market research, and media services.
Prior to his work at Mount Sinai, Mr. Chatani served as CIO for the Northwest region of Kaiser Permanente in Portland, Oregon and oversaw systems development for two major hospitals, more than 1,000 physicians, 100 dentists, 40 clinics and pharmacies, and health plans for 500,000 members. One of the hospitals under his direction received the HIMSS Stage 7 EMR Award, the highest technology award for health IT.
In addition to his work at Kaiser Permanente, Mr. Chatani previously served as interim CIO at Cigna-Lovelace Health Systems in Albuquerque, New Mexico and as Regional Vice President for IT at Cigna Healthcare of California in Glendale, California.
He received a bachelor's degree in electrical engineering with honors from the Indian Institute of Technology in Kharagpur, India and an MBA from California State University in Northridge, California.