Jeremy Boal
Executive Vice President and Chief Clinical Officer, Mount Sinai Health System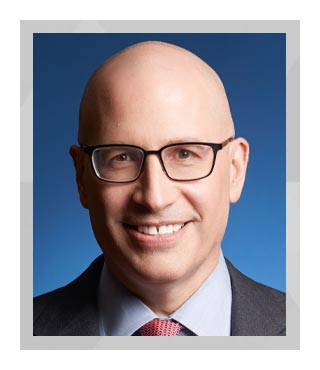 Jeremy Boal, MD, is Executive Vice President and Chief Clinical Officer of the Mount Sinai Health System.
Prior to his current roles, Dr. Boal served as President of Mount Sinai Beth Israel and Downtown and Executive Vice President and Chief Medical Officer of the Mount Sinai Health System.
A board certified internist with additional certification in geriatrics, Dr. Boal joined Mount Sinai initially as a resident at the Mount Sinai Medical Center. Early in his career, he served as Executive Director and Co-founder of Mount Sinai's Visiting Doctors Program, which provides in-home primary care to more than 1,000 homebound patients annually. He later served as Vice Chair for Strategic Planning and Faculty Practice Services for the Samuel Bronfman Department of Medicine. His lifelong interests and pursuits include the science of safety and high reliability, care of vulnerable populations, and acceleration of whole-system change.
Dr. Boal earned his medical degree from the Medical College of Wisconsin in Milwaukee and his Bachelor of Science degree from McGill University in Montreal.