Jeremy Boal
President, Mount Sinai Downtown
Executive Vice President and Chief Clinical Officer, Mount Sinai Health System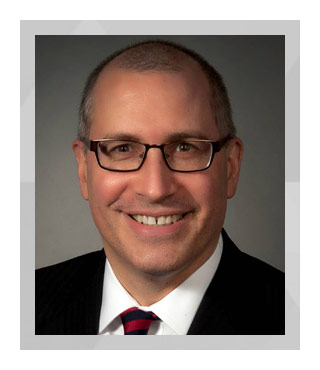 Jeremy Boal, MD, President of Mount Sinai Downtown and Executive Vice President and Chief Clinical Officer of the Mount Sinai Health System, is responsible for overseeing the creation and implementation of Mount Sinai Health System's more than $500 million investment to create Mount Sinai Downtown, which includes a new Mount Sinai Beth Israel (MSBI) and an enhanced New York Eye and Ear Infirmary of Mount Sinai. In his role as System Chief Clinical Officer, Dr. Boal will partner with the System Chief Medical Officer, Dr. Vicki Lopachin, to ensure the highest level of quality, safety, and service for patients.
Prior to his current roles as President of Mount Sinai Downtown and Executive Vice President and Chief Clinical Officer of the Mount Sinai Health System, Dr. Boal served as Executive Vice President and Chief Medical Officer of the Mount Sinai Health System. In carrying out the Health System's extensive quality, safety and patient experience agenda, he worked with medical, nursing, and administrative leaders, as well as the entire Mount Sinai community.
A board certified internist with additional certification in geriatrics, Dr. Boal began his career as a resident at The Mount Sinai Medical Center nearly 20 years ago. During his tenure at Mount Sinai, he served in a variety of roles, including that of Chief Medical Officer for the North Shore-LIJ Health System, where he was responsible for quality and safety across the system's hospitals, ambulatory practices, home care, and sub-acute and long-term care facilities. He also was responsible for the management of clinical, educational, research, and operational matters related to medical and clinical affairs. He served as Executive Director and Co-founder of Mount Sinai's Visiting Doctors Program, which provides in-home primary care to more than 1,000 homebound patients annually and, before that, as Vice Chair for Strategic Planning and Faculty Practice Services for the Samuel Bronfman Department of Medicine.
Over the years, he has received numerous awards, including the Humanism and Medicine Award and the Alexander Richman Commemorative Award in Humanism and Ethics in Medicine from the Icahn School of Medicine at Mount Sinai. In 2013, Dr. Boal received the Edward Meilman Community Service Award from the UJA-Federation of New York.
Dr. Boal has served on a number of prominent national committees, including the WellPoint Hospital National Advisory Panel, the federal Health Resources and Services Administration Advisory Committee on Interdisciplinary, Community Based Linkages, and the Executive Committee of the Dartmouth High Value Healthcare Collaborative.
His research interests include the science of safety and high reliability, care of vulnerable populations, and acceleration of whole-system change.
Dr. Boal earned his medical degree from the Medical College of Wisconsin in Milwaukee and his Bachelor of Science degree from McGill University in Montreal.