James S. Tisch
Co-Chair, the Boards of Trustees
Mount Sinai Health System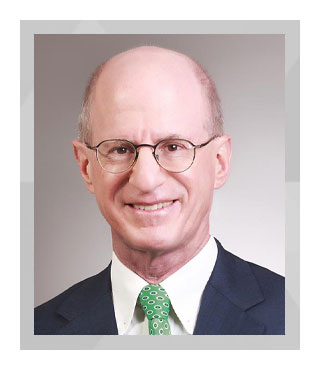 James S. Tisch joined the Boards of Trustees of the Mount Sinai Health System in 1988 and was named Co-Chair in April 2019. Mr. Tisch is Chief Executive Officer of Loews Corporation, where he has worked since 1977. He is also Chairman of the Board of Directors of Diamond Offshore Drilling, Inc., and a member of the Boards of Directors of CNA Financial Corporation and the General Electric Company.
Mr. Tisch is a member of the Board of Directors of The New York Public Library and a former director of the Federal Reserve Bank of New York. He is the past Chairman of WNET and the Jewish Agency for Israel. Mr. Tisch also serves on the Executive Committee of the Partnership for New York City, and is a member of the Council on Foreign Relations and a fellow of the American Academy of Arts and Sciences.
In 2008, a generous donation from the Tisch family allowed for the establishment of The Tisch Cancer Institute at the Icahn School of Medicine at Mount Sinai.
Mr. Tisch is a Phi Beta Kappa graduate of Cornell University where he majored in economics. He holds an MBA with Distinction from the Wharton Graduate School of the University of Pennsylvania.