Gary C. Butts
Executive Vice President for Diversity, Equity, and Inclusion, Mount Sinai Health System
Chief Diversity and Inclusion Officer and Director, Office for Diversity and Inclusion, Mount Sinai Health System
Dean, Diversity Programs, Policy, and Community Affairs,
Icahn School of Medicine at Mount Sinai
Director, Center for Multicultural and Community Affairs,
Icahn School of Medicine at Mount Sinai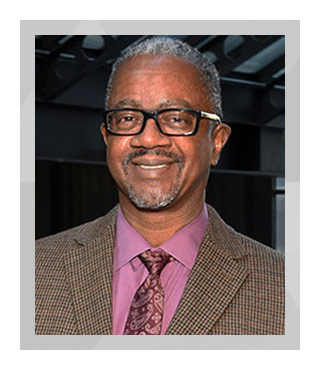 Gary C. Butts, MD, is a visionary leader with decades of experience in designing, developing, and managing diversity and inclusion programs and strategies. Dr. Butts is Executive Vice President for Diversity, Equity, and Inclusion, as well as Chief Diversity and Inclusion Officer for the Mount Sinai Health System. He also is the Dean for Diversity Programs, Policy and Community Affairs for the Icahn School of Medicine at Mount Sinai. In these roles, Dr. Butts is responsible for oversight, management, and integration of all aspects of diversity programs and policies for the Mount Sinai Health System to ensure diversity and inclusion as an integral core institutional value and resource across the health system, including the medical and graduate schools, graduate medical education, and the Mount Sinai Health System hospitals.
Additionally, Dr. Butts holds joint appointments as Professor of Pediatrics, Medical Education, and Environmental Medicine and Public Health, and has been an integral member of the senior leadership team at the Icahn School of Medicine since 1998. He has spent more than three decades providing health care services to East and Central Harlem residents.
Under his tenure, and with the support of an extraordinary leadership team in the Office for Diversity and Inclusion, Mount Sinai has been recognized by Higher Education Excellence in Diversity and the Human Rights Campaign for LGBTQ inclusion and quality care. His efforts helped propel the Health System to a No. 1 ranking on DiversityInc's "Top Hospitals and Health Systems" list for 2017 and 2018. And, for the past two years, Forbes has ranked Mount Sinai among the top 20 employers for diversity in the nation. Recently, Dr. Butts led the effort to launch the Diversity Innovation Hub, of which he is Director and a co-Founder. The program addresses the inclusion of women and ethnic minorities in health care innovation and technology as well as advances social entrepreneurship for the demographic.Since 2004, he has directed the Center for Multicultural and Community Affairs (CMCA), which has been recognized as a Health Resources and Services Administration (HRSA) Center of Excellence for Minority Health. Under his leadership, the student body at the School of Medicine has become one of the most diverse among U.S. private medical schools, and the School has doubled the percentage of black and Latino faculty and housestaff. Dr. Butts has directed the Mount Sinai Office for Diversity and Inclusion since 2014. The office carries out its mission in partnership with Health System leadership through a number of focus areas throughout Mount Sinai:
Recruitment, Retention and Advancement
Leadership/Talent Development
Education and Training
Research on Workforce and Health Disparities
Youth Education Programs
Compliance and Data Collection and Reporting
LGBT Programs and Policy
Advocacy for Women
ADA/Disabilities
Diversity Councils/Employee Resource Groups
Communications
Community Engagement
Supplier Diversity
Dr. Butts has held regional and national leadership positions with the Association of American Medical Colleges and the Associated Medical Schools of New York among other professional organizations and is a trustee for the New Jewish Home.
Dr. Butts has been recognized for his leadership and service by The Network Journal's Top Black Doctors in New York Metro Area recognition on several occasions; by the National Association of Minority Medical Educators with the Distinguished Service to Health Award; by the National Medical Association for Outstanding Leadership and Service; by the National Hispanic Health Foundation for Leadership for Improving the Health of Hispanic Communities; and by Our Town Thanks You for his work locally in health care. In 2015, he was awarded the Jacobi Medallion, one of the highest honors that Mount Sinai bestows.
Dr. Butts is a native New Yorker, with roots in East New York, Brooklyn. He completed his premedical studies at Columbia College before attending Cornell Medical College. Dr. Butts completed his clinical training in pediatrics at The Mount Sinai Hospital and has been part of Mount Sinai since 1980. His career pathway has involved many facets of academic medicine and public health, including organizing and directing a pediatric clinic at Mount Sinai Hospital; developing and administering innovative, cutting-edge community-based clinical services for both Mount Sinai and local government; and directing diversity and outreach initiatives for Icahn School of Medicine at Mount Sinai. As a Deputy Commissioner for the New York City Department of Health from 1993 to 1998, he directed city-wide maternal and child health services for planning, clinical services and program development, evaluation, health policy, and national public health research for the largest local health department in the United States.