David A. Feinberg
Senior Vice President, Chief Marketing and Communications Officer for the Mount Sinai Health System
Dean for Marketing and Communications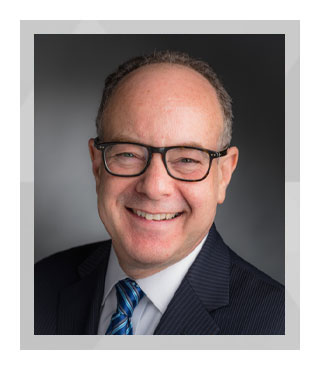 David A. Feinberg is Senior Vice President, Chief Marketing and Communications Officer for the Mount Sinai Health System and Dean for Marketing and Communications, providing leadership and strategic guidance for all marketing, communications, public relations, and branding efforts.
Mr. Feinberg joined Mount Sinai in November 2018 from the Dana-Farber Cancer Institute in Boston, where he was Vice President and Chief Marketing Officer. Before that, Mr. Feinberg held marketing leadership roles for nearly 20 years at NewYork-Presbyterian Hospital, where he was Vice President, Marketing, from 1997 to 2011, and Chief Marketing Officer from 2012-16.
Mr. Feinberg holds a Master's in Management, Marketing, degree from Northwestern University's Kellogg School of Management and a BS in Economics from The Wharton School of the University of Pennsylvania.