Beth Essig
Executive Vice President and General Counsel, Mount Sinai Health System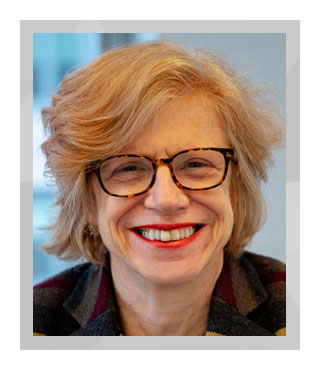 Beth Essig, Esq., is the Executive Vice President and General Counsel of the Mount Sinai Health System. Ms. Essig served as Executive Vice President and General Counsel for Continuum Health Partners, Inc., from 2011 to 2013 and Deputy General Counsel for The Mount Sinai Medical Center from 1979 to 2006. She was a partner in the law firm of Epstein Becker & Green from 2006 to 2011.
Ms. Essig has published articles and, in conjunction with Michael Macdonald and Kathryn Meyer, wrote Health Care Law: A Practical Guide, published by Matthew Bender.
In addition, Ms. Essig chaired the New York State Bar Association's 2010 annual meeting on health care reform, has presented at meetings of the New York City and County Bar Associations and the Association of American Health Lawyers, and has been recognized as a leading health care law practitioner by New York Super Lawyers and The Chambers Magazine.
An alumna of Barnard College of Columbia University, Ms. Essig earned her law degree from Columbia University School of Law, where she was a Stone Scholar.