Arthur Klein
President Emeritus, Mount Sinai Health Network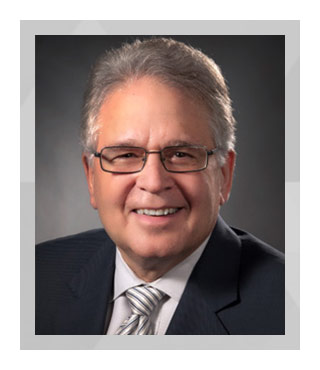 Arthur A. Klein, MD, a leader in health care management, was named President Emeritus of the Mount Sinai Health Network in January 2021. Dr. Klein oversees the institution's growing network of more than 150 clinical relationships, including 18 affiliated hospitals, five nursing homes, and 12 physician group practices throughout New York City, Nassau, Suffolk, and Westchester counties. Dr. Klein also oversees national and international initiatives for Mount Sinai.

A health care innovator, Dr. Klein collaborates with Mount Sinai Care, LLC, Mount Sinai's Accountable Care Organization, to develop a framework for "best practices" that improves coordinated patient care. He is also directing Mount Sinai's business development team and fostering relationships with Mount Sinai's full-time and voluntary physicians and clinical staff.
Previously, Dr. Klein served as the Regional Executive Director, Western Region of the North Shore-LIJ Health System; Senior Vice President for Pediatric Services of the North Shore-LIJ Health System; Chief of Staff and Executive Director of the Steven and Alexandra Cohen Children's Medical Center of New York; and the Philip Lanzkowsky Professor of Pediatrics, Hofstra North Shore-LIJ Medical School.
As the Regional Executive Director of the Western Region, which included Lenox Hill Hospital; Manhattan Eye, Ear, and Throat Institute; Staten Island University Hospital's North and South Sites; and the proposed Center for Comprehensive Care in Lower Manhattan, Dr. Klein was responsible for overall administrative oversight, building physician partnerships, and developing new opportunities of growth and investment.

Dr. Klein, a pediatric cardiologist, was also responsible for the professional services and strategies of the Steven and Alexandra Cohen Children's Medical Center, the largest children's hospital in New York State, and for the quality and growth of the children's services line for the North Shore-LIJ Health System.
Prior to those appointments, he spent nearly three years as an Associate Dean for Strategy and Special Projects at the Warren Alpert Medical School of Brown University in Providence, Rhode Island, where he also was a Senior Vice President and Chief Physician Officer at Lifespan, Rhode Island's academic hospital system.
Earlier, Dr. Klein served as Executive Vice President and Chief Operating Officer at the New York-Presbyterian Healthcare System and as Executive Vice Chairman of the Department of Pediatrics at New York Hospital-Cornell Medical Center, where he completed his residency and fellowship.
Dr. Klein, a fellow of the American Academy of Pediatrics and the American College of Cardiology, has written extensively on pediatric cardiology. He also serves, or has served, on a number of committees and boards, including the Board of Trustees of the Sackler School of Medicine/Tel Aviv University and the Board of Directors of the Committee for Hispanic Children and Families, Inc. He was the previous Chair of the Committee on Health Professions of the American Hospital Association and served on the Board of Directors of the Voluntary Hospital Association of America.
A native of New York City, Dr. Klein received his undergraduate degree from the Massachusetts Institute of Technology and his medical degree from the State University of New York Downstate Medical Center.