David L. Reich
President, The Mount Sinai Hospital and Mount Sinai Queens
David L. Reich, MD, the Horace W. Goldsmith Professor of Anesthesiology, Professor of Artificial Intelligence, and Professor of Pathology, has been President of The Mount Sinai Hospital and Mount Sinai Queens, both part of the Mount Sinai Health System, since 2013. Dr. Reich was Chair of the Department of Anesthesiology from 2004-2014 and served as President of the Medical Board in 2011-2012.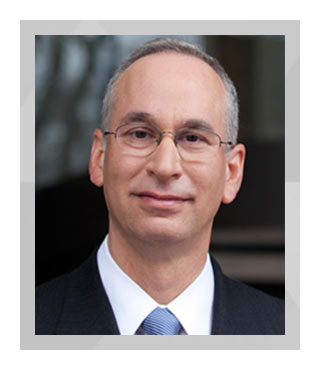 Prior to his anesthesiology training, Dr. Reich completed two years of residency in general surgery at Harbor/UCLA Medical Center in Torrance, California. He received his BS degree with highest distinction from Pennsylvania State University and his medical degree from Jefferson Medical College of Thomas Jefferson University in Philadelphia. After arriving at Mount Sinai in 1984, Dr. Reich completed a residency in anesthesiology and a fellowship in cardiothoracic anesthesia. His honors include the 2011 Physician of the Year from Mount Sinai Nursing, the Mount Sinai Alumni Association Jacobi Medallion in 2014, the 2021 Heart of Gold Award from the NY Heart Association, the 2021 August Heckscher Founder Award for Community Service from CIVITAS, the 2021 Empire Whole Health Heroes Award from Empire Blue Cross Blue Shield and Crain's New York Business, and Pace University's 2022 Changemakers in Healthcare Award.
Dr. Reich's research interests include neurocognitive outcome following cardiac surgery, medical informatics, and hemodynamic monitoring. An academic cardiac anesthesiologist, he has published more than 200 articles, editorials and book chapters.
As a hospital executive, he has enhanced safety and quality by forming an institute for critical care medicine, rapidly deploying digital innovation tools including AI-enhanced clinical decision support, and leading in COVID-19 care and diagnostics.