David L. Reich
President, The Mount Sinai Hospital and Mount Sinai Queens
David L. Reich, MD, the Horace W. Goldsmith Professor of Anesthesiology, has been President and Chief Operating Officer of The Mount Sinai Hospital and President of Mount Sinai Queens, both part of the Mount Sinai Health System, since 2013. Dr. Reich was Chair of the Department of Anesthesiology from July 2004 through March 2014 and also served as President of the Medical Board in 2011-2012.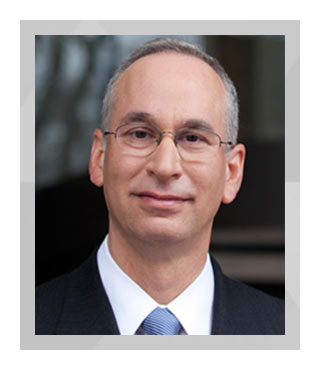 After arriving at Mount Sinai in 1984, Dr. Reich completed a residency in anesthesiology and a fellowship in cardiothoracic anesthesia. Dr. Reich serves on Mount Sinai's Appointments and Promotions Committee and on the Board of the Independent Practice Association. In 2011, Mount Sinai's nurses and nursing leadership honored Dr. Reich with the Physician of the Year Award. In 2014, he received the Jacobi Medallion from The Mount Sinai Alumni Association.
Dr. Reich's research interests include neurocognitive outcome following thoracic aortic surgery, outcome effects of intraoperative hemodynamics, medical informatics, and hemodynamic monitoring. He has published more than 200 peer-reviewed articles, invited articles, editorials, and book chapters. Additionally, Dr. Reich is an associate editor of the text Cardiac Anesthesia, editor of Monitoring in Anesthesia and Perioperative Care, and co-editor of Perioperative Transesophageal Echocardiography.
Prior to his residency in anesthesiology, Dr. Reich completed two years of residency in general surgery at Harbor/UCLA Medical Center in Torrance, California. He received his Bachelor of Science degree with highest distinction from Pennsylvania State University in 1980 and his medical degree from Jefferson Medical College of Thomas Jefferson University in Philadelphia in 1982 through the Penn State-Jefferson Five-Year Cooperative Program.