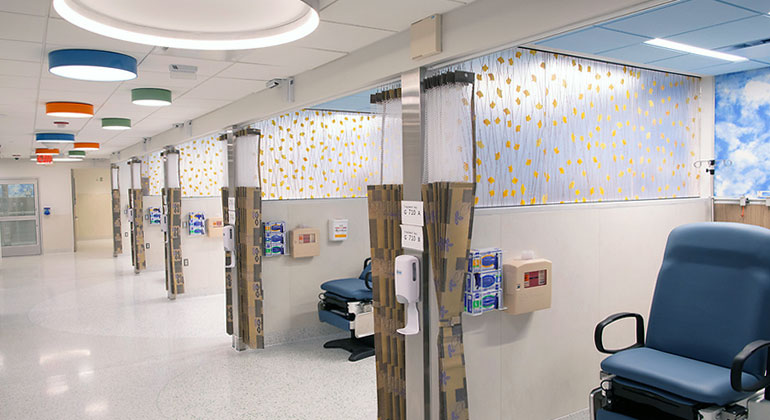 Emergency Department Redesign
In 2020, The Mount Sinai Hospital Saul Family Emergency Department (ED) began a multi-year five phase redesign project that will double the footprint of the ED and transform the care delivery and patient experience. Slated for completion in 2024, the project has completed the new Children's Emergency Department, low acuity treatment areas and a new walk-in entrance.
Part of the hospital's $70 million transformation was made possible by generous donations from Andrew and Denise Saul, as well as Aerin Lauder Zinterhofer. The facility features innovative, state-of-the-art assessment and treatment rooms to enhance access to life-saving, high-quality care and an improved experience for the 100,000 patients who visit the ED each year.
Our Emergency Department Team at The Mount Sinai Hospital includes over 100 physicians of different levels and 400 Nursing and Front End team members across disciplines. We are an academic medical center, training the next generation of clinical leaders through a four year Emergency Medicine residency program. By changing how we do things, functioning as a team, and focusing on our patients, we are creating the future of Emergency Medicine.