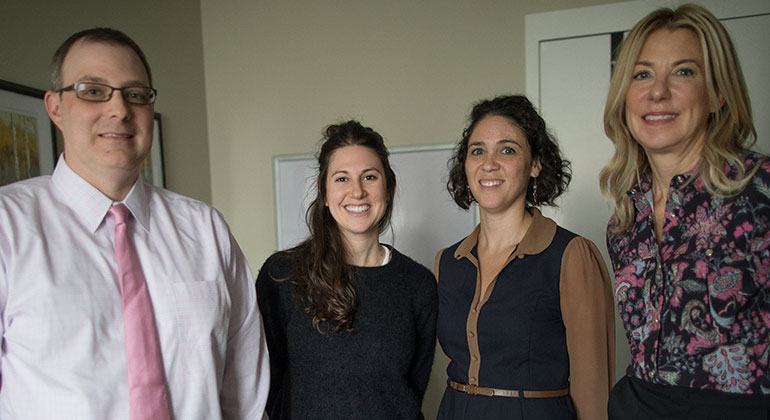 We offer outpatient, evidence-based treatment for children, adolescents, and adults. Our patients usually visit once or twice a week for individual or family treatment sessions.
It is important to remember that treatment for eating disorders can be a long process. Depending on the person and the condition, it could take up to two years to return to full health.
Our clinical experts are skilled in providing treatments in our outpatient program, including:
Cognitive behavioral therapy (CBT-E): A form of talk therapy. CBT-E helps you change how you think about eating. This, in turn, alters your harmful behaviors.
Dialectical behavior therapy (DBT): A form of talk therapy that helps you identify and regulate negative emotions, behaviors, and relationships.
Family-based therapy: A general therapeutic approach that helps with a variety of conditions. When used to help a child with eating disorders, it trains parents and caregivers to decide what and how their child eats. We teach family members how to support the patient. Family-based therapy is helpful for many types of mental health conditions. This is called the Maudsley Approach when used for eating disorders. We have pioneered special forms of this treatment, including a version that explicitly targets comorbid anxiety associated with feeding, shape, and weight.
Mirror exposure treatment: Use of a mirror to help you see your body in a positive way.
Interoceptive Exposure: Use of exposure therapy to target disgust-based aversions to food and eating by reducing somatic symptoms associated with this fear.
Prescribed pharmacological treatment: Use of medicine to help treat eating disorders and any symptoms or related conditions.
We develop an individualized treatment plan for the type and severity of the disorder, your age, and any other conditions you may have. We can help with anxiety and depression. You learn to set and reach healthy goals. We can provide one-on-one or family therapy.
In addition to the above services, we also have a Young Adults program that utilizes expert clinical skills to help young adults with eating disorders by adding structure and support for treatment, while lending flexibility to their own schedule. The Mount Sinai EWDP Young Adult Program offers structured intensive treatment, step down, and maintenance for adult age (>18 < 30) individuals suffering from an eating disorder. The hybrid approach involves specialized individual therapy, tailored to the specific nature and stage of challenges in eating, shape/weight, mood, and life functioning. Specialty pharmacological consultation and management is also available. For those individuals requiring more intensive care, we offer hybrid virtual and in person groups and meal support, dietary consultation and feedback, and coordination of care with outside providers