Lin H. Mo
President, Mount Sinai Brooklyn
Lin H. Mo is President of Mount Sinai Brooklyn, part of the Mount Sinai Health System. Early in his career he worked at Beth Israel Medical Center, and now he returns to the fold, this time as a member of the Mount Sinai leadership team.
Prior to joining Mount Sinai Brooklyn, Mr. Mo served for 18 years as President and Chief Executive Officer of New York Community Hospital, a member of the New York-Presbyterian Healthcare System, which provides care to communities similar to that of Mount Sinai Brooklyn. Mr. Mo's appointment as President of Mount Sinai Brooklyn—a 212-bed, full-service hospital facility in the Midwood section of the borough—underscores the critically important place that it holds within the full scope of the Mount Sinai Health System.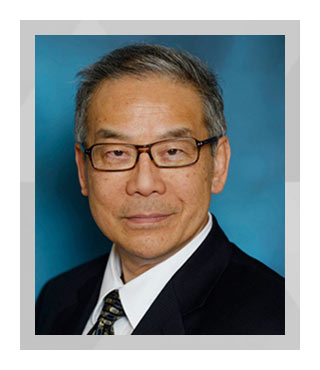 A veteran hospital administrator, Mr. Mo brings to his new position 45 years of experience in health care administration, as well as a keen understanding of and strong ties to the diverse communities served by Mount Sinai Brooklyn. Under Mr. Mo's leadership, New York Community Hospital reversed years of operating losses, recruited many new physicians to its medical staff, greatly enhanced all quality and safety performance metrics, improved hospital facilities, broadened its clinical scope of services, and expanded its outreach initiatives. As a result of his efforts, Mr. Mo has been honored by several local organizations, including the Yeshiva Derech Hatorah of Brooklyn, the Council of Jewish Organizations of Flatbush, the Brooklyn Tenant's Council, The Lubavitch Youth Organization, The Boy Scouts of America, and Revival Home Health Care.
Prior to his tenure at New York Community Hospital, Mr. Mo held progressively responsible positions at the New York Health Systems Agency, Bellevue Hospital Center, Westchester County Medical Center, New York Downtown Hospital, and Sanus Health Corporation Systems. Among his other affiliations, Mr. Mo has been a two-term member of the New York State Hospital Review and Planning Council, the predecessor to the current Public Health and Health Planning Council.
An undergraduate alumnus of Queens College of City University of New York, Mr. Mo went on to attend Columbia University Graduate School of Business and Graduate School of Public Health, where he received his MBA and MPH degrees, respectively. Mr. Mo has also held several adjunct positions in health care administration at area schools and universities, including Iona College, the New School for Social Research, Hofstra University, New York College of Osteopathic Medicine, and Columbia University.