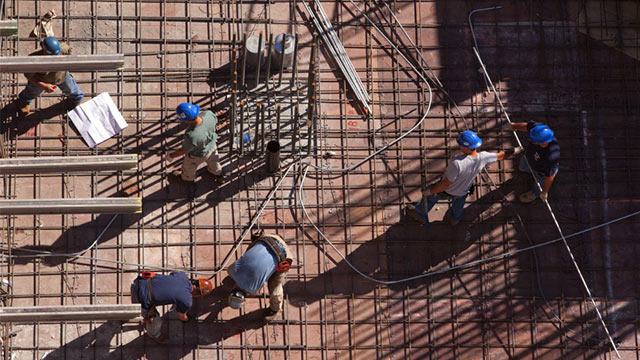 Mount Sinai Selikoff Centers for Occupational Health
The Mount Sinai Selikoff Centers for Occupational Health are dedicated to providing cutting-edge clinical services with a focus on prevention to keep workers healthy and their workplaces safe. Our multidisciplinary health care team includes physicians, nurse practitioners, industrial hygienists, ergonomists, social workers, and benefits specialists who provide comprehensive patient-centered services.
We diagnose and treat occupational diseases, evaluate the work conditions of our patients to determine whether other co-workers may be at risk, and suggest measures to improve work environments. Identification of workplace hazards can be used to prevent occupational diseases through training and education of workers and their employers, along with establishing effective workplace interventions.
Our benefits specialists and social workers provide dedicated support services to individuals, helping them navigate the workers' compensation system and providing external referrals to additional resources.
The Centers are part of the New York State Occupational Health Clinic Network, caring for workers in New York City and the Mid-Hudson Valley. As the site of Mount Sinai's World Trade Center Health Program Clinical Center of Excellence (CCE), the Selikoff Centers continue to provide medical monitoring and treatment services to workers and volunteers who were involved in the rescue, recovery, and cleanup efforts after September 11, 2001.
To learn more or make an appointment, call 888-702-0630.
Leadership
Roberto Lucchini, MD
Director, Division of Occupational and Environmental Medicine
Michael A Crane, MD, MPH
Medical Director, Selikoff Centers for Occupational Health
Laura E. Crowley, MD
Deputy Medical Director, Selikoff Centers for Occupational Health
Sharon Lee, MD, MPH
Medical Director, Selikoff Centers for Occupational Health – Manhattan
Yelena Globina, MD
Medical Director, Selikoff Centers for Occupational Health – Staten Island
Winston Kwa, MD, MPH
Medical Director, Selikoff Centers for Occupational Health – Mid-Hudson Valley Region