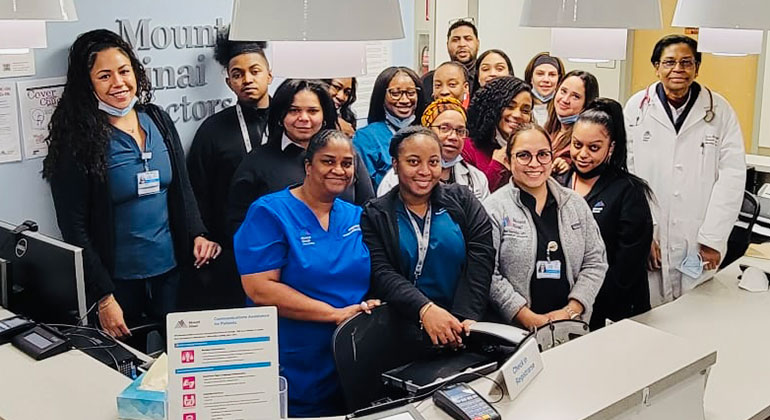 Mount Sinai Doctors
West 147th Street
At Mount Sinai Doctors - West 147th street, we are pleased to offer the residents of Harlem quality healthcare within their neighborhood. We believe every healthcare organization should reflect the community it serves and Mount Sinai Doctors West - 147th street does exactly that. Our board-certified medical doctors emerge from diverse backgrounds to provide a broad range of healthcare services to meet the community's needs and access to all of the resources at Mount Sinai Morningside. You can make an appointment by calling 212-523-8672.
Mount Sinai Doctors - West 147th street provides the following patient care services:
Primary Care

Check-ups, annual health assessments, and preventative care
Immunizations for adults, including flu shots

Education and support for those who care for chronically ill relatives
Coordination of home care services
Screenings for early detection of high risk conditions such as heart disease and diabetes
Chronic care management for diseases such as diabetes, high blood pressure, asthma, chronic heart failure, chronic obstructive pulmonary disease (COPD) and arthritis.
Health Insurance
We accept the following insurance plans:
Most commercial plans
Medicare