Mount Sinai Doctors-
Business Health
As a part of Mount Sinai Health System, one of the largest and most esteemed healthcare organizations, we take pride in providing your employees with high-quality healthcare and wellness through preventative services like health screenings and vaccinations, to contribute to the health, happiness, and long-term success of your workforce. We offer a wide range of solutions including occupational health services, student health, corporate health services, and advisory services.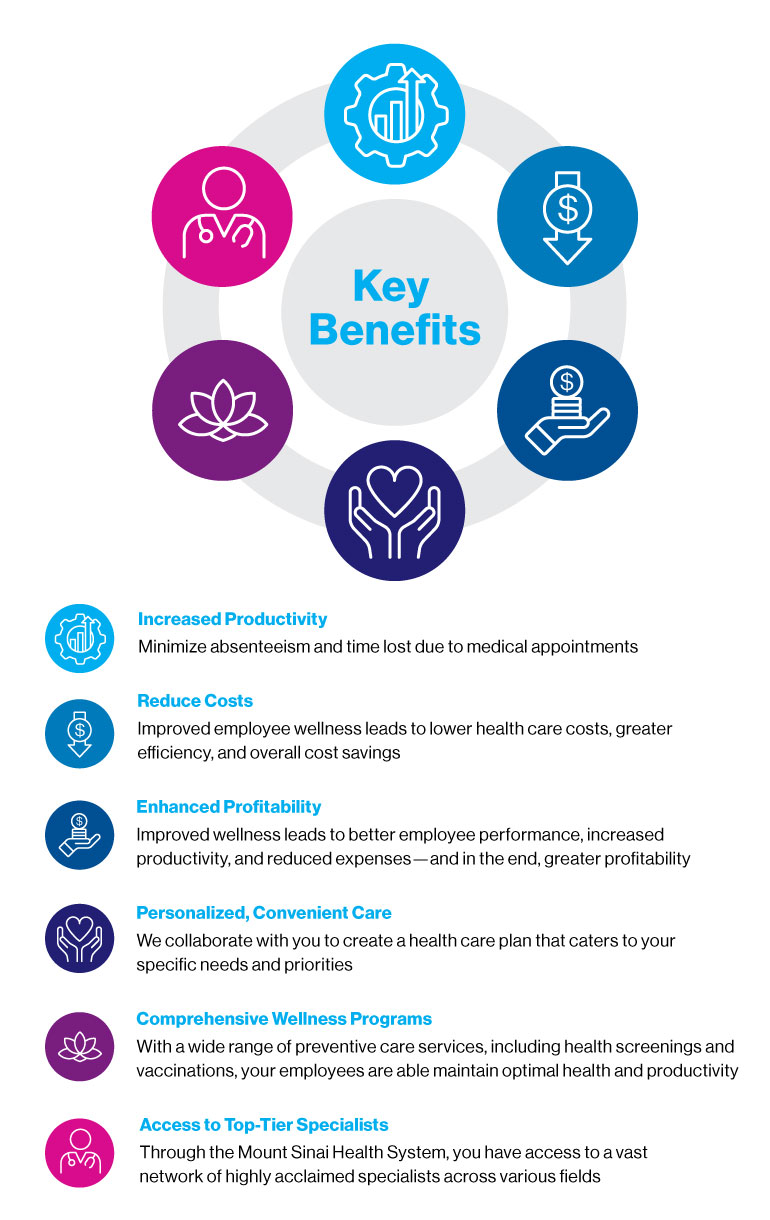 Take the first step and contact us today to learn more about our high-quality healthcare solutions and how we can promote greater wellness among your employees. Partner with us now to set up health and wellness programs for your organization.