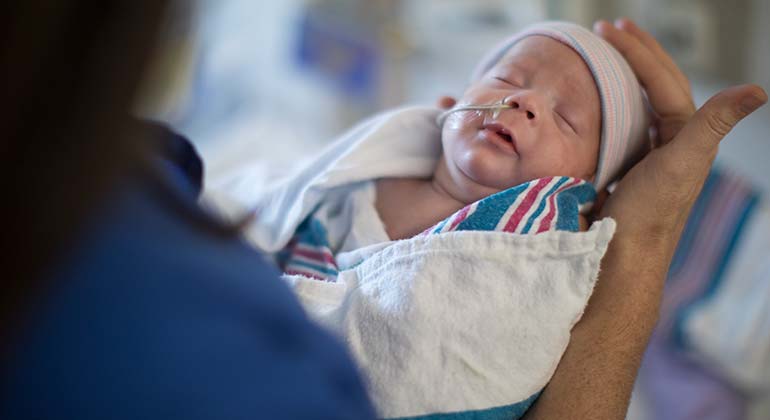 We are dedicated to providing nurturing, family-centered care throughout the Mount Sinai Health System. We realize that sick newborns are among our most vulnerable patients and we strive to provide your infants with the most efficient and effective care possible. We also realize the important role families play in newborn care and encourage you to be involved and visit as often as possible.
We have two Neonatal Intensive Care Units (NICUs) here at Mount Sinai, which provide a range of care from routine NICU diagnosis and treatment to the more complex and specialized services. We offer a variety of support services at each facility.
Neonatal Intensive Care Unit at the Mount Sinai Kravis Children's Hospital
Situated on the Upper East Side of Manhattan, this 46-bed Level 4 Regional Perinatal Center cares for more than 1,000 newborns each year. We have the ability to care for the most complex situations and have diagnosed and treated multi-organ system problems, congenital disorders, newborn transplants, and rare metabolic disorders.
Neonatal Intensive Care Unit at Mount Sinai West
Located on the Upper West Side of Manhattan, this 26-bed, Level 3 NICU provides comprehensive medical care to preterm and other high-risk newborns. We provide routine NICU care and also extensive help with advanced respiratory concerns, hypothermia, brain issues, and retinopathy of prematurity.