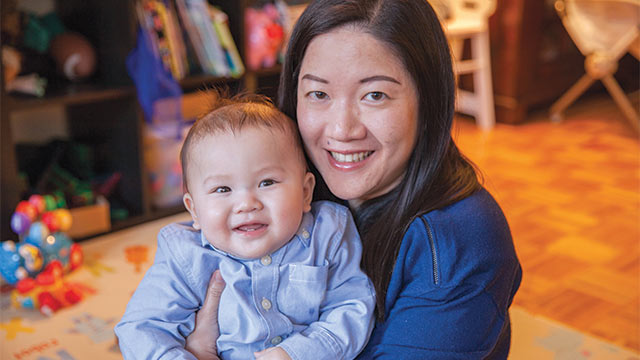 Welcome to the home page of the Mount Sinai Allergy and Immunology Faculty Practice Associates (AI-FPA). The highly respected allergists and immunologists of the AI-FPA diagnose, treat, and manage immune system disorders and diseases. These range from allergic rhinitis ("hay fever") and asthma, to food allergies, allergies to drugs and chemicals, as well as undiagnosed symptoms suggesting an immune deficiency disorder. In fact, our immunologists' work in the research and treatment of immune deficiency disorders is recognized worldwide.
About Us
An allergist/immunologist is a physician-specialist who has an extensive knowledge of the human immune system. Becoming an allergist/immunologist first requires a primary three-year residency in Internal Medicine, Pediatrics or a combined Medicine/Pediatrics program, after completing medical school.
Following the primary residency, the physician next takes a two-or three-year fellowship in Allergy and Immunology and generally takes written and oral examinations administered by the American Board of Allergy and Immunology (ABAI). Because of their extensive study and training, as well as the significant research they undertake into immune disorders, the allergists and immunologists of the AI-FPA are among the best-qualified medical professionals to diagnose and treat the full range of immune system diseases and disorders.
These physicians can effectively manage the comprehensive needs of patients with allergic disease or asthma, or other disorders of the immune system including primary immune deficiency disorders (PIDD), secondary immunodeficiencies, and autoimmune diseases such as lupus erythematosus or rheumatoid arthritis.
All of the physicians in the AI-FPA are highly respected for their expertise and for the quality of their patient care. As members of the faculty of the Icahn School of Medicine, they remain actively committed to groundbreaking research into the diagnosis and treatment of immune system disorders, allergies, and other medical problems stemming from immune system dysfunction.
Many of the diagnostic tools and treatments routinely used to care for immunological disorders today have been developed or refined by immunologists at The Mount Sinai Health System.
Every day of the year, the observations we make while treating patients are shaped into questions that are then tested through our research. The outcomes from this research then guide the care we provide to individual patients. The result is that our patients receive tomorrow's medicine today. In addition, through publication of our findings in peer-reviewed medical journals, we are able to share our research with physicians worldwide.
Because of the superb reputations of our world-renowned immunologists and their colleagues, patients frequently travel to The Mount Sinai Health System from all over the world for diagnosis and treatment of disorders of the immune system.
Because we treat patients within an internationally recognized medical center, we have routine access to top medical specialists. This means we can always call on our colleagues in disciplines ranging from Hematology (blood disorders) and Pulmonary Medicine to Dermatology and Gastroenterology should we need them to assist in your care.