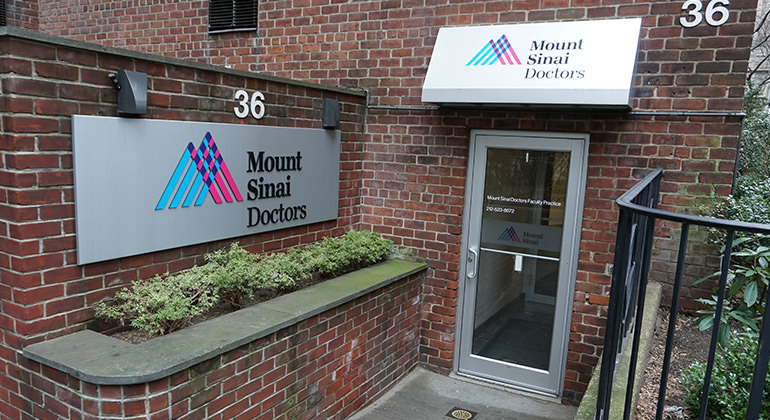 Mount Sinai Doctors-36 West 60th Street
Often, it is a hassle to get to a high-quality medical specialist. But that's not true in west midtown Manhattan. If you need a pulmonologist/sleep medicine specialist, nephrologist (kidney expert), endocrinologist, or an infectious disease or travel medicine specialist, Mount Sinai Doctors, 36 West 60th Street has the experts you need. We are conveniently located just steps from Central Park and Columbus Circle.
Our office is staffed by experienced Mount Sinai doctors. In addition to specialist care, if you will be traveling overseas, we offer consultations on immunizations. We can also treat any illnesses you might contract while abroad. Our electronic medical record system is fully integrated with the Mount Sinai Health System, which gives our staff secure access to your complete medical history.
We offer the following specialties and services:
Pulmonology/Sleep Medicine

Chronic obstructive pulmonary disease (COPD)
Asthma, bronchitis, emphysema
Pulmonary hypertension
Sleep apnea
Nephrology

Acute and chronic kidney diseases
Electrolyte imbalances
Acute interstitial nephritis
Nephrotic syndrome
Polycystic kidney disease
Kidney failure
End-stage renal disease
Endocrinology

Adrenal disease
Calcium imbalance
Diabetes
Malabsorption disorders
Metabolism disorders
Osteoporosis
Pituitary disease
Testosterone disorders
Thyroid disorders


Travel Medicine/Infectious Disease

Pre- and post-travel consultations
Travel-related illnesses
Immunizations and vaccinations
Medication review
Tropical medicine