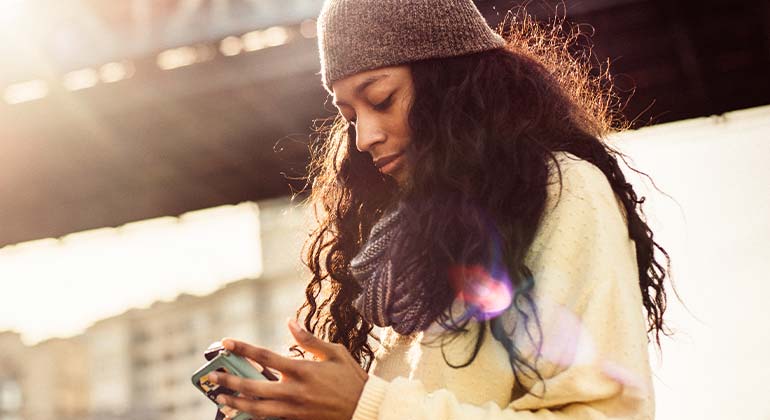 Text Us to Book Your Next Appointment!
Introducing Text-to-Chat, a secure mobile web application that allows you to chat with Mount Sinai on any mobile device. Just text 4-SINAI and we can arrange a virtual video visit or in-office appointment.
Here's how it works:
Text 4-SINAI to receive a link to start a secure chat.
Within seconds, you will be asked just a few questions about how you or your loved one feels. For example, you would select "Flu Help" if you have flu like symptoms.
You will be able to continue your conversation in the same message window and receive the best options for your healthcare needs.
To speak with a doctor online, you will be able to register with Mount Sinai's virtual urgent care.
You have the option to meet a doctor in-person by chatting with our certified registered nurses to find an appointment (without leaving the page).
Throughout our history, Mount Sinai has been at the forefront of seamlessly integrating technology with patient care. The Mount Sinai Health System is committed to providing high-quality care to you and your family and Text-to-Chat offers a brand new way to make access to our doctors more convenient.