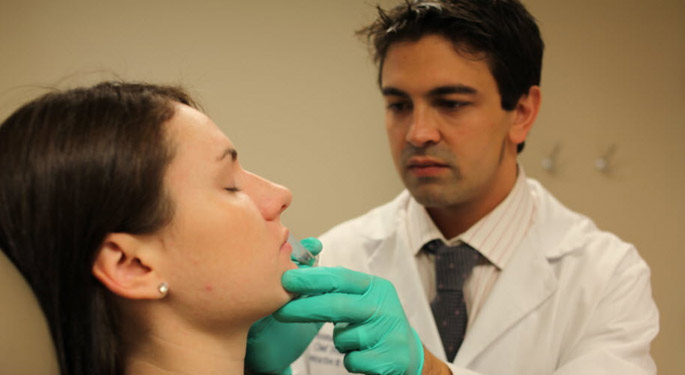 Surgical and Cosmetic Dermatology
As we age, we wear the effects of sun, stress, and life experiences on our faces and bodies. At the Mount Sinai Health System, we can help you reverse that trend and improve your appearance and confidence.
Dermatology at Mount Sinai leads the way in general and cosmetic dermatology. We perform state-of-the-art care designed to meet your individual needs. The minimally invasive cosmetic procedures we perform include injectable neuromodulators, injectable fillers, lip augmentation, non-surgical rhinoplasty, neck fat reduction, platelet-rich plasma, microneedling, sclerotherapy, hair regrowth procedures, laser treatments and non-surgical body contouring procedures. We also offer blepharoplasty, face lift, neck lift, liposuction, fat transfer, buttock augmentation, mole removal, dermabrasion, and scar revision. We are a leading training institution for Mohs Micrographic Surgery. This procedure is the most effective treatment for basal cell and squamous cell carcinomas, and offers both the highest cure rate and the smallest possible scar.