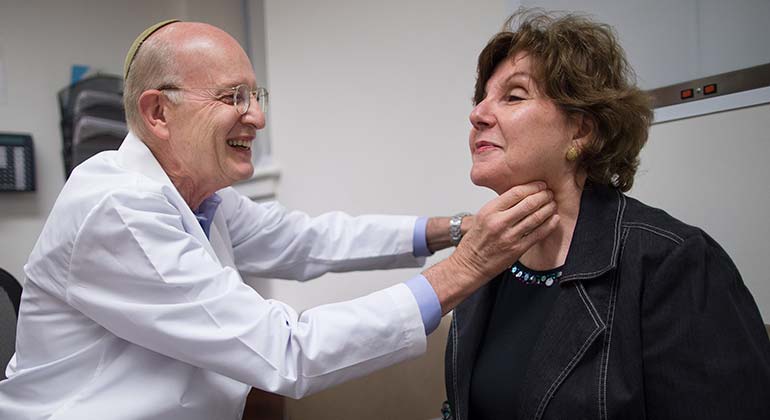 Endocrinology
Our endocrinologists at Mount Sinai Doctors Ansonia bring the expertise, experience and resources you need to manage your endocrine-related condition. Our endocrinologists partner with you in maintaining your health.
The endocrine system includes eight glands throughout the body which are responsible for producing hormones that affect the body's growth and development. The diseases that affect the endocrine system are wide in scope and can require a team of doctors to effectively manage your care. Our endocrinologists are experts in diagnosis and treatment of all hormone-related conditions, such as diabetes, adrenal, pituitary and thyroid disease, and bone disease.
The expert endocrinologists at Mount Sinai Doctors Ansonia, conveniently located on the Upper West Side, offer diagnosis and treatment of the full spectrum of hormone-related conditions, including:
Adrenal diseases
Bone disease and osteoporosis
Diabetes
Hormone disorders (male and female)
Pituitary disease
Thyroid and parathyroid diseases
Weight fluctuations
Our mission is to improve our patient's health through our wide range of treatment options. We take pride in treating our patients as a whole, not simply the illness or condition. At Mount Sinai, we are dedicated to helping you live a vibrant and healthy lifestyle.
You can schedule an appointment by calling 212-523-8672.